by Maria Russo in Food Network Star, Interviews, April 26, 2017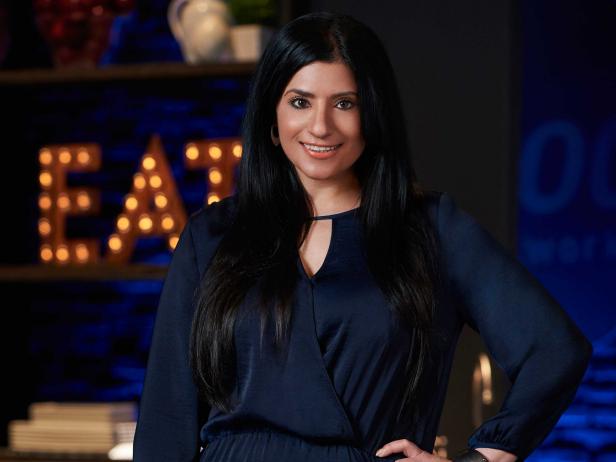 It was just last week that we here at Star Talk broke the news about the upcoming season of Food Network Star, which kicks off on Sunday, June 4 at 9|8c. Among a crop of talented hopefuls judge-mentors extraordinaire Bobby Flay and Giada De Laurentiis will search for that one contender who has the coveted combo of culinary chops and on-camera charm. Each of the 12 finalists comes to the Star stage with unique personalities and kitchen experiences, and in the coming days, we'll introduce you to all of them. Today we'd like you to meet Suzanne Lossia.
Suzanne, 42, is a first-generation Chaldean-American born and raised in Detroit. Growing up the only girl among four children, Suzanne participated in all the family cooking starting at the age of 10. This single mother of two loves to entertain and bring friends together for all occasions with her Middle Eastern dishes. Suzanne is an author, operates a charity and was previously a winner on Food Network's Cutthroat Kitchen.
Describe your culinary POV in one sentence.
Suzanne Lossia: Turning Middle Eastern into American flare, turning it into an American way of looking at it, because when you go into Middle Eastern, you don't even really know what that is, but I have a way of twisting it so you know what it looks like when you're eating it.