by Maria Russo in Food Network Star, Interviews, Judges, June 1, 2017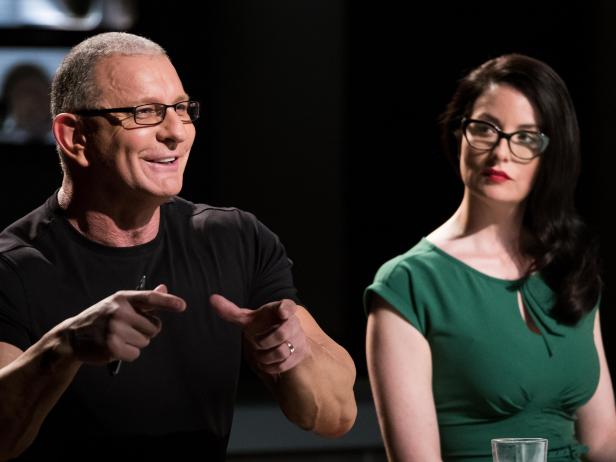 On Sunday's Food Network Star premiere (set a reminder for 9|8c!), mentors Bobby Flay and Giada De Laurentiis will dole out what has the potential to be the most-important challenge of the season: the task of auditioning for them in person and on the plate in order to officially become finalists. Guest judges Robert Irvine and Monti Carlo will be on hand both to guide the competitors as they work through nerves and an immeasurable amount of pressure, and also to help Bobby and Giada as the mentors look out for early glimmers of Star power.
We caught up with Robert and Monti about Sunday's episode, and both noted the enormity of the competition. They're no strangers to all-important experiences, and their been-there advice will be key for the finalists as they hope to move forward. Read on below for an exclusive interview.
There's so much on the line in this competition, and all of the finalists want to make a strong first impression. What are some dos and don'ts for succeeding in something like this?
Robert Irvine: Well, I think succeeding in Food Network Star is two-fold. It's not only the food — yes, the food, it's Food Network — but I think you really have to impress the judges on who you are. You can't pretend to be somebody else. You have to let your personality shine through right from the beginning. You can't warm up and get to it. You have to get to it day one, cause if you don't, you're losing already. So I think what I would say to the contestants is: "Listen, put it all out on the line immediately. Don't wait, cause if you, do you'll fail. You'll be going home."
Monti Carlo: In life, it's always best to spread joy, especially if you're a Food Network Star. Really what it all boils down to is people watch what you do because it gives them joy. So, my only suggestion for anybody entering this game is, spread joy and believe in yourself. Because you wouldn't be here if somebody that is really important didn't think it was worth it.