by Maria Russo in Food Network Star, Interviews, June 5, 2017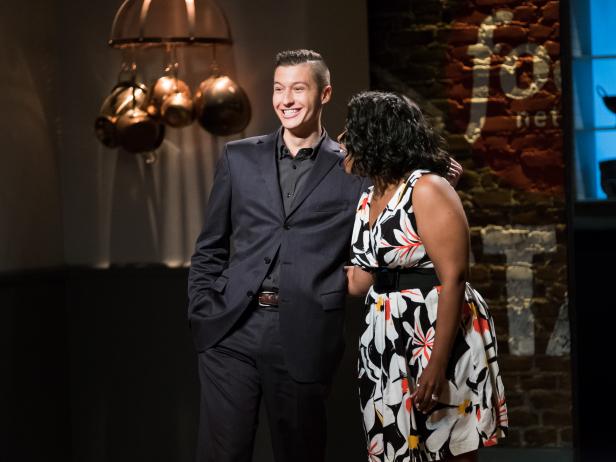 Matthew Grunwald is no stranger to the Food Network Star rodeo, having competed in (and lost) in both the Season 11 contest and last year's premiere iteration of Comeback Kitchen. Just a few weeks ago, he returned to Comeback Kitchen for a second time and earned the win. Following challenge victories in all three episodes and advancing to the final two with rival Jamika Pessoa, Matthew delivered a game-changing performance in the Comeback Kitchen finale, ultimately securing him the coveted ticket back to Food Network Star.
We caught up with him to chat about all the action on Comeback Kitchen and his strategy looking ahead to Food Network Star. Read on below for an exclusive interview.
Tell me about the final challenge on Comeback Kitchen. What was your goal in executing your dinner-party menu, and do you feel like you accomplished it?
MG: In Comeback Kitchen this year, I did really well consistently, and so it was almost the mindset of it was mine to lose. And finishing strong was the motive. Tyler kept saying, "Slide into home plate, bottom of the ninth inning." And I get that because had I dropped the ball, this very well could be Jamika talking to you right now. Because if she won a competition, I won a competition, and going into this last competition, I feel like I had a little bit of an edge, but the pressure was so on that I feel like it actually would have been a downfall had I dropped the ball, cause it would have shown Tyler and Valerie that under pressure I would cave. So I really had to finish strong.