by Maria Russo in Food Network Star, Interviews, April 27, 2017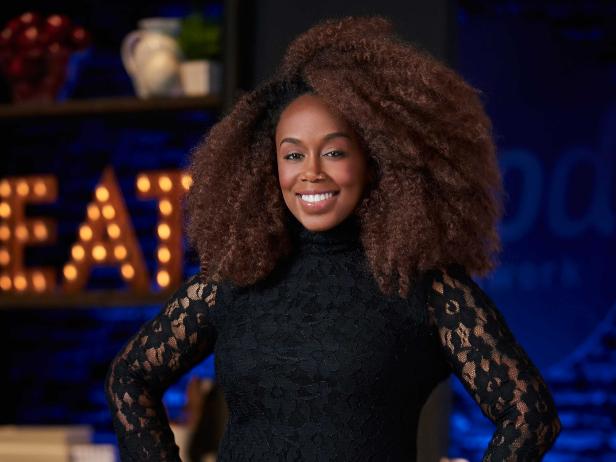 It was just last week that we here at Star Talk broke the news about the upcoming season of Food Network Star, which kicks off on Sunday, June 4 at 9|8c. Among a crop of talented hopefuls judge-mentors extraordinaire Bobby Flay and Giada De Laurentiis will search for that one contender who has the coveted combo of culinary chops and on-camera charm. Each of the 12 finalists comes to the Star stage with unique personalities and kitchen experiences, and in the coming days, we'll introduce you to all of them. Today we'd like you to meet Toya Boudy.
A personal chef and mother of three, Toya, 34, exemplifies her native city of New Orleans, not just through her Cajun and Creole cuisine, but with her zest for life and personality. Growing up surrounded by parents who cooked traditional New Orleans food, Toya started practicing in the kitchen by the age of eight and was previously a culinary instructor at a local cooking school. From her deep-fried catfish to her bananas foster with fried cake and ice cream, this firecracker of a chef empowers viewers to have fun with their food.
Describe your culinary POV in one sentence.
Toya Boudy: Cajun and Creole cuisine made simple.