by Maria Russo in Food Network Star, Interviews, Judges, May 30, 2017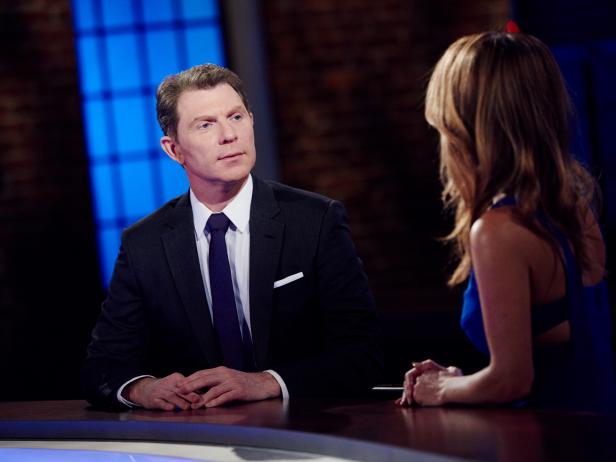 Just like his fellow Food Network Star mentor Giada De Laurentiis, Bobby Flay is the very kind of Star the finalists are hoping to become. When Season 13 kicks off on Sunday, June 4 (mark your calendars for a 9|8c premiere), an all-new crop of competitors will be looking to him for the kind of been-there-done-that advice and guidance that only he can offer, a mix of "honesty, tough love and true advice," he told us recently. To him, the secret to success in this contest, which essentially acts as an 11-week job interview for one of the most-coveted positions in the culinary industry, is simple. "They should avoid trying to be anybody else that's already on the network," explained Bobby, who stressed the importance of individuality when it comes to leaving a positive impression on both him and Giada.
Read on below for to get more of Bobby's take on what's ahead on Food Network Star this season, plus his thoughts on his own evolution on TV and beyond.
You've said before that you tend to demand excellence in cooking more so than on camera. Why is that skill set especially important?
Bobby Flay: I always use this opportunity to find somebody who's going to add something to the true flavor of the network. And by that, I mean what the food tastes like and what it looks like.