by Maria Russo in Food Network Star, Interviews, Judges, May 31, 2017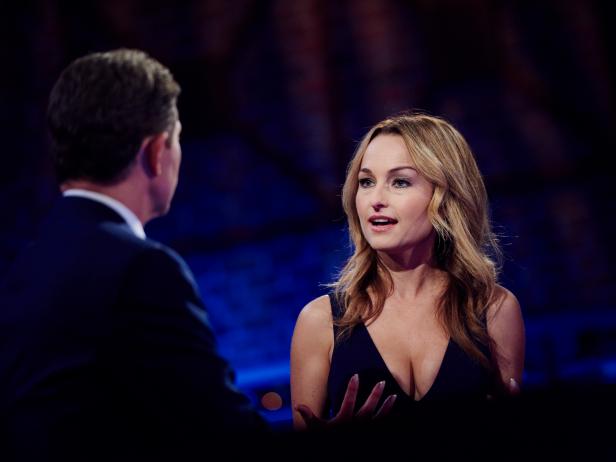 "I believe that I can see more of the heart and soul of a person. Where he sees it through their cooking, I see it in their eyes," Giada De Laurentiis says of the differences in the way she and Bobby Flay judge Food Network Star finalists. This judge-mentor duo is set to kick off Season 13 on Sunday, June 4 (at 9|8c), and immediately Giada and Bobby will be tasked with looking for the first glimmers of stardom among this year's hopefuls, both in person and on the plate.
In this brand-new, exclusive interview, Giada tells us how important it is for the finalists to enter the competition with a true sense of self, though she admits, "sometimes it takes a lifetime to get there." Read on below for her thoughts on self-confidence as well as some of the mistakes she's willing to overlook.
In recent years on Food Network Star, many of the challenges have been focused on digital trends and presentations. Have you changed the criteria you judge against as the show has evolved?
Giada De Laurentiis: I think TV has just changed with social media, but I don't think that changes the fact that we're looking for someone to be on television; we're not looking for someone to do social media or to do a digital show. So, no, I don't think the criteria have really changed at all. And we're still looking for someone who has the skills to cook and someone who translates on camera, who connects. I think connection on social media is totally different than connection on television.