by Maria Russo in Food Network Star, Interviews, Judges, August 3, 2017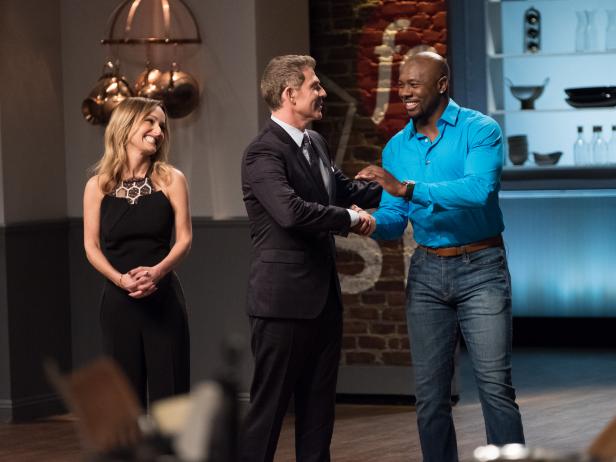 Each and every one of the Food Network Star challenges is important, of course, but perhaps none is so all-or-nothing as the Episode 10 Star Challenge, when the final four hopefuls — including the winner of Star Salvation — fight to earn three pilot spots. Eddie Jackson knows the pressure of this moment well; it was only two years ago that he too endured this same nailbiting test — and passed. He earned the right to film a pilot directed by Food Network pro Rachael Ray, and sure enough, just a week later he was crowned a Star.
This week, though, he's back in Food Star Kitchen, not as a hopeful finalist but as a judge who will evaluate the remaining Season 13 competitors' final dishes and presentations. We caught up with Eddie on set about what he needs to see in rivals' performances and what it's like to return to his roots of Stardom.