by Maria Russo in Food Network Star, Interviews, April 18, 2017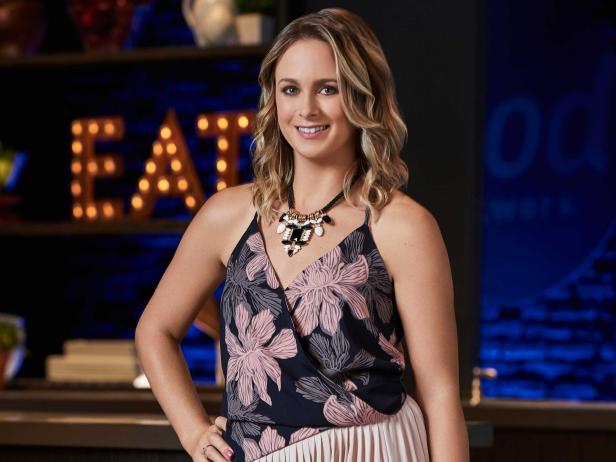 It was just last week that we here at Star Talk broke the news about the upcoming season of Food Network Star, which kicks off on Sunday, June 4 at 9|8c. Among a crop of talented hopefuls judge-mentors extraordinaire Bobby Flay and Giada De Laurentiis will search for that one contender who has the coveted combo of culinary chops and on-camera charm. Each of the 12 finalists comes to the Star stage with unique personalities and kitchen experiences, and in the coming days, we'll introduce you to all of them. Today we'd like you to meet Amy Pottinger.
As a mom to two young children and two dogs, Amy, 32, is used to life being hectic. But besides keeping her house in order, Amy also loves to cook gourmet meals, along with running a culinary blog. Being self-trained, Amy has worked in restaurants since she was a teenager and has previously worked at a catering company. She specializes in elevating everyday foods.
Describe your culinary POV in one sentence.
Amy Pottinger: Exploring new culinary worlds and growth is within anybody's grasp.