by Maria Russo in Food Network Star, Interviews, April 17, 2017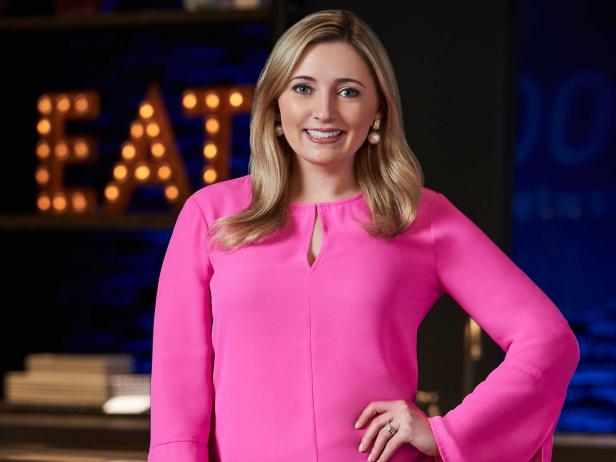 It was just last week that we here at Star Talk broke the news about the upcoming season of Food Network Star, which kicks off on Sunday, June 4 at 9|8c. Among a crop of talented hopefuls judge-mentors extraordinaire Bobby Flay and Giada De Laurentiis will search for that one contender who has the coveted combo of culinary chops and on-camera charm. Each of the 12 finalists comes to the Star stage with unique personalities and kitchen experiences, and in the coming days, we'll introduce you to all of them. Today we'd like you to meet Addie Gundry.
Addie, 30, has always been book smart and driven. The valedictorian of her culinary school, Addie has built an impressive resume at such a young age, including stints working for iconic names such as Daniel Boulud, Thomas Keller and Martha Stewart. She is currently the culinary director for a lifestyle publishing company, in addition to publishing her own food blog and cookbooks focusing on easy, elegant and entertaining dishes. Proud of the accomplishments she has made, Addie is ready for her next challenge — being a Food Network Star!
Describe your culinary POV in one sentence.
Addie Gundry: My culinary point of view is easy, elegant entertaining — all things food and beverage that are easy to make yet elegant to serve for any entertaining occasion.