by Maria Russo in Food Network Star, Interviews, April 24, 2017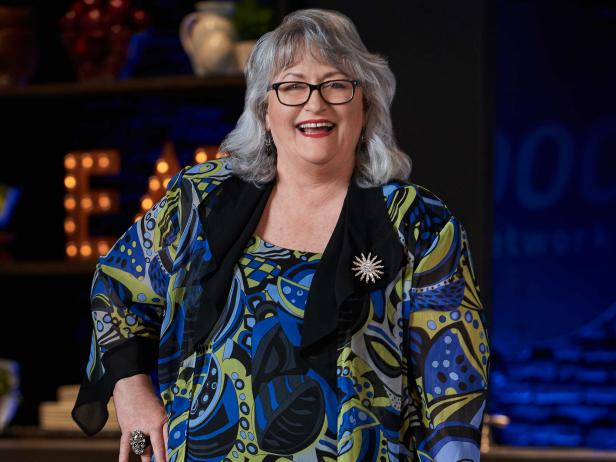 It was just last week that we here at Star Talk broke the news about the upcoming season of Food Network Star, which kicks off on Sunday, June 4 at 9|8c. Among a crop of talented hopefuls judge-mentors extraordinaire Bobby Flay and Giada De Laurentiis will search for that one contender who has the coveted combo of culinary chops and on-camera charm. Each of the 12 finalists comes to the Star stage with unique personalities and kitchen experiences, and in the coming days, we'll introduce you to all of them. Today we'd like you to meet Nancy Manlove.
Known among her family and friends for her abundance of energy, Nancy, 65, can lighten up any room. After previously working for NASA, Nancy decided a career change was in order and went back to school to receive her culinary arts degree. Having won food competitions and currently the chef de cuisine at a farm-to-table restaurant, Nancy wants to get cooks of all ages into the kitchen and prove that you are never too late to follow your dreams.
Describe your culinary POV in one sentence.
Nancy Manlove: It is Nanna in the kitchen. I'm going to hopefully inspire other generations to pick up a spatula, turn an egg, cook some bacon, maybe visit with other nanas and gigis and grandmothers. We all learn from moms and grandmothers, and I want to instill that in a cooking show.