Every week, Alton Brown is joining the Star Talk roster to talk about the most-recent elimination and the thoughts behind each difficult decision from the judges' perspective.
When it comes to eliminations,I'd say that eight times of 10, Bobby, Giada and I talk it out and come to a unanimous decision, but not this time. Granted, the challenge was tough on everyone, forcing them to put themselves out there as conceptualists and performers. This also made it very tough for those of us on the Selection Committee.
After reviewing the input of our expert guest panelists from YouTube, those of us on the Selection Committee enjoyed some heated debate. Based on her performance in the PayDay video, as well as her scattered performance throughout the competition, I felt that it was Aryen's time to go. Giada strongly felt that Christopher's time had come. Bobby provided the tiebreaker by choosing Aryen for elimination. Bobby felt that we'd spent a lot of time asking her over and over to deliver, and that she hadn't done so either on camera or on the plate. She's got a great heart, and we wish her success.
More posts from Alton Brown.
Similar Posts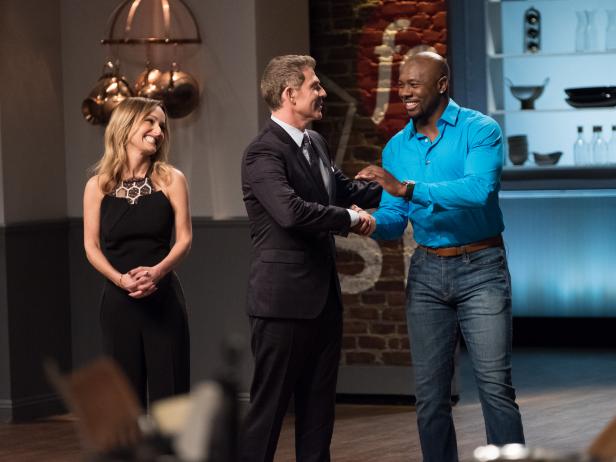 We caught up with Eddie Jackson on set about what he needs to see in rivals' performances and what it's like to return to his roots of Stardom....