Don't adjust your screen; you're not seeing double. That's Food Network Star alum Guy Fieri chatting with look-alike finalist Michele Ragussis, who is boasting her own collection of arm ink, sports a short 'do of spiky blonde locks and is rocking a black collared shirt much like Guy's. Are his and Michele's matching looks part of a planned Star skit or are they a recipe for double trouble?
Before you tune in this Sunday at 9pm/8c, we're challenging you, Star fans, to write your best captions (tastefully appropriate, please) for this doppelganger moment in the comments below.
More posts from Maria Russo.
Similar Posts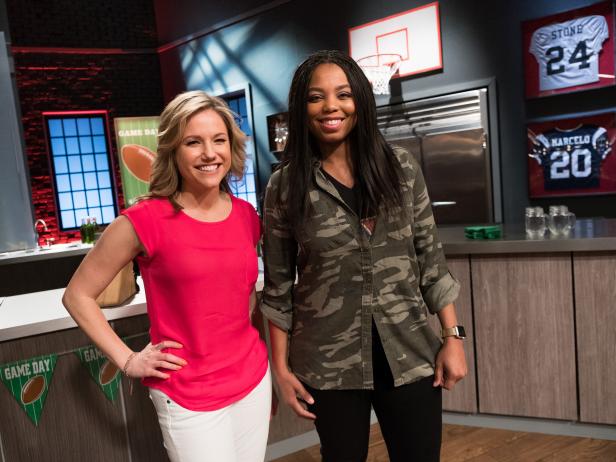 Hear from Jemele Hill and Jaymee Sire about their upcoming appearance on Food Network Star, Season 13....