To give you a sneak peek at the personalities of Team Alton, Team Bobby and Team Giada, we're introducing a finalist per day leading up to the bigger-than-ever Food Network Star premiere on Sunday, May 13, at 9pm/8c. Don't miss the casting special on Saturday, May 12, at 9pm/8c for a behind-the-scenes glimpse at each finalist's road to Star-dom, including footage of their final one-on-one auditions with their respective team leaders.
Today it's Team Bobby's turn in the spotlight as we meet Nikki Martin, a spunky 31-year-old food and beverage consultant from West Hollywood, California.
Fun facts about Nikki from Food Network Magazine:
Claim to fame: She played a Tri Pi sorority girl in the 2002 movie Sorority Boys.
Dream-show concept: Comfort food with a twist. She'd make traditional American favorites like chili and fried chicken, with unusual global accents.
Secret ingredient: Beer. She poaches eggs in Guinness, cooks cheese sauce with Belgian ale and makes Chimay ice cream.
Get to know Nikki in her Star bio video:
Are you rooting for #TeamAlton, #TeamBobby or #TeamGiada? Who's your early favorite among the Season 8 Star finalists? Cast your Fan Vote up to 10 times per day.
More posts from Sara Levine.
Similar Posts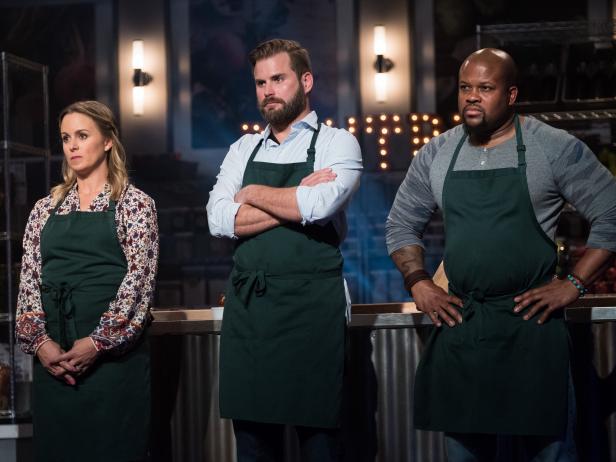 Hear from David Rose, who was sent home from Food Network Star, Season 13 in Episode 7....