It'll be over all too soon ... just three more shows until the finale! Seems like a good point to reflect on some of the Star wisdom I've gained in the last seven weeks:
(Can't remember who did or said what? Click the links to see who gets credit.)
1 – Being a Star judge is no cake walk.
2 - Simply saying "I love butter" at the end of a presentation won't win you a camera challenge.
3 – Even in a TV food competition, shushing or interrupting someone is still bad manners.
4 - Wearing crazy oversized sunglasses on camera doesn't buy much in the way of credibility.
5 – Bobby Flay has a serious tie collection.
6 – Singing for the judges only works if you're on a show where that's the thing.
7 – Some foods — like say, beef stroganoff — just need to stay on the not-so-healthy list. (Comfort food should be, umm … comforting.)
8 - Chorizo taquitos aren't the way to go when planning a kids' birthday menu.
9 – The Frank Sinatra house is no place for talk of budget-friendly meals.
10 – Bob Tuschman could make the world's worst insult sound completely pleasant and courteous.
So how about you? What Star lessons have you learned?
More posts from Brandy Shearer.
Similar Posts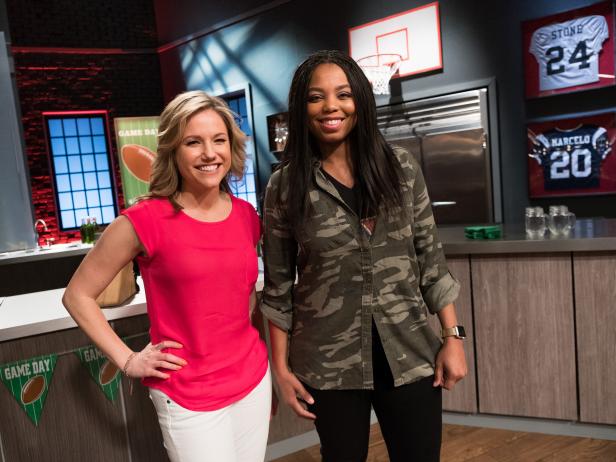 Hear from Jemele Hill and Jaymee Sire about their upcoming appearance on Food Network Star, Season 13....