Does it seem to you like this season of Star is just flying by? It's actually hard for me to believe it's been six weeks since I was watching these guys for the first time. To give myself a reality check, I think about just how much has happened: finalists who seemed incredible in the premiere have gone home; others I was sure wouldn't last past Week Three are flying high. I have to say that for me, Brad has been the biggest surprise by far. Like Susie speculated in Week Two, I initially felt that he was just too nice. She questioned whether his upbringing might get in the way, and I thought, definitely. Doesn't Southern decorum mean manners and courtesy come first?  And while those certainly aren't negatives, Star competition can be pretty tough and ruthless.
So despite his many charms – the kind demeanor, the super-sweet smile, the hat (not to mention his mad cooking skills) – I refused to get my hopes up. The guy had two more weeks, tops. I wasn't about to buy in. Well, I guess he showed me. Instead of letting those qualities get in his way, he's made them part of what he's about when it comes to his food ... and when it comes to the Brad you see on camera. Amazing, but I really didn't think it would happen. Did you?
More posts from Brandy Shearer.
Similar Posts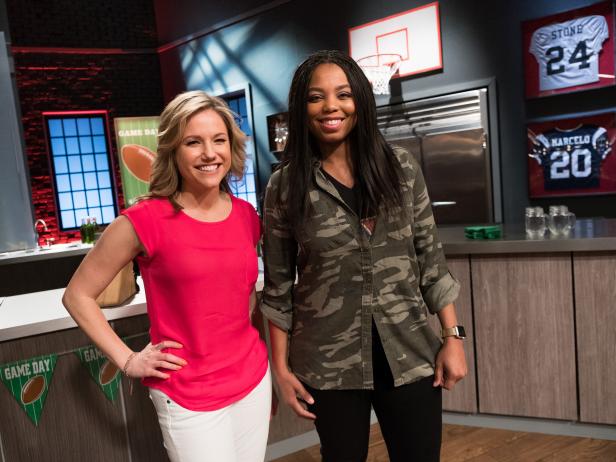 Hear from Jemele Hill and Jaymee Sire about their upcoming appearance on Food Network Star, Season 13....