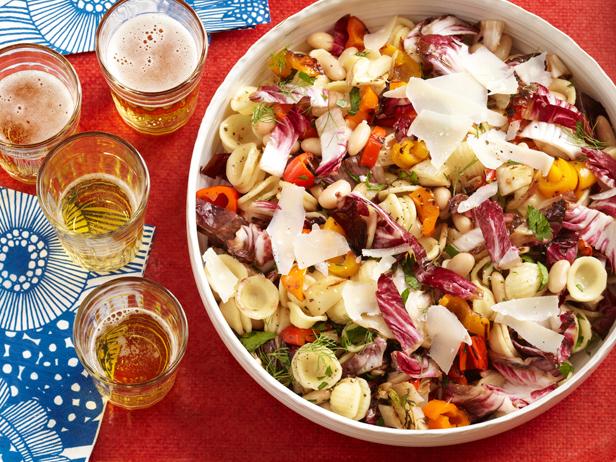 7 Ways to Up Your Pasta Salad Game
As our calendars start to fill up with plans for picnics, potlucks and backyard barbecues, it's safe to say that we're going to be seeing a lot of pasta salads. The danger of such a staple side dish though is that "safe" can quickly become "boring." Take a break from your standard mayonnaise-laced fare this season and give these recipes a try.
Latest Food Network Pins on Pinterest
Recipe of the Day: Couldn't-Be-Easier Grilled Pork Chops It's no wonder this recipe has a 5-star rating — the quick and easy marinade probably won't even require a trip to the store. To guarantee the meat absorbs as much flavor from the marinade as possible, follow Sunny's lead: Squeeze all the air from the bag before letting the meat rest.