by Toby Amidor in Grocery Shopping, April 20, 2017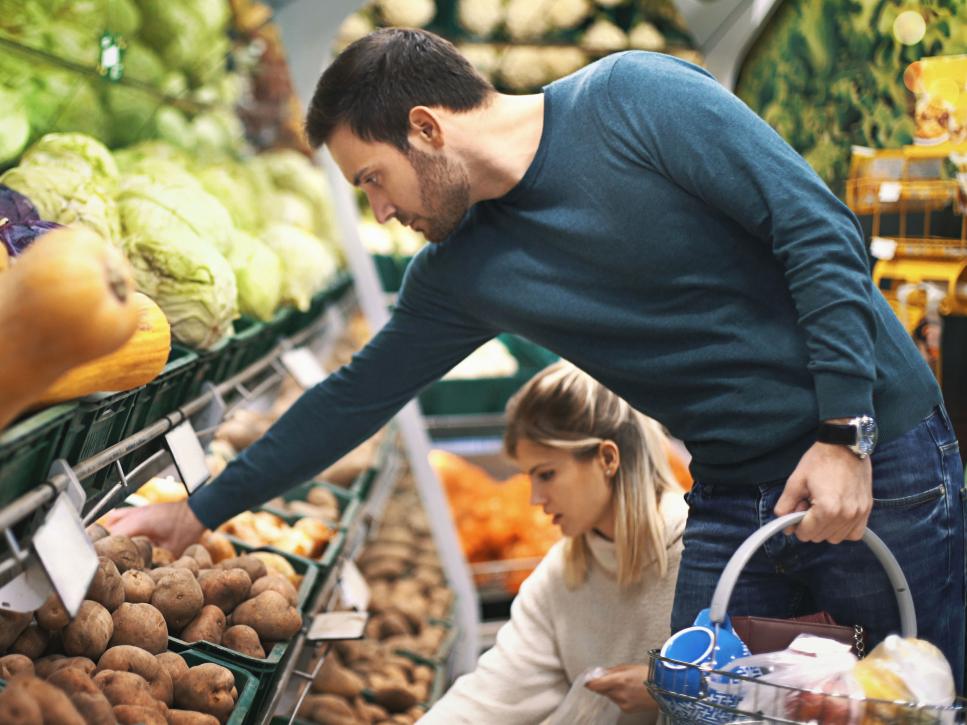 If you're like most folks who are on a food budget, you head to the supermarket with a list in hand. Oftentimes, however, you end up leaving the store with a cart filled with items that you had no intention on bringing home. Supermarkets are in the business of getting you to spend more, and many folks fall into their trappings. Here are 5 ways to help minimize overspending at the market.
Oversized carts
When you hit the grocery store to purchase a few items and are wheeling around a huge cart, adding a few more items may seem harmless. Those large carts filled with only a few items also makes you feel like you aren't purchasing enough, playing on your feeling of guilt.
Instead: Use a hand-held basket, or many supermarkets now offer smaller sized carts that offer fewer items.
Hidden staples
How many times have you gone to grab milk and eggs and added just a few more items to your cart? To get to many perishable items on your shopping list, you'll need to walk through other aisles which tend to be filled with snack foods and sugary beverages.
Instead: When walking through aisles filled with junk-type foods, focus only on what you need to buy. Also, make sure you eat before heading to the supermarket, so you don't make these types of impulsive buys. Lastly, keep your kids at home if they tend to whine and beg for junk foods when you're running through those middle aisles (my eldest son was one of those kids). Read more