by Dana Angelo White in Healthy Recipes, July 14, 2017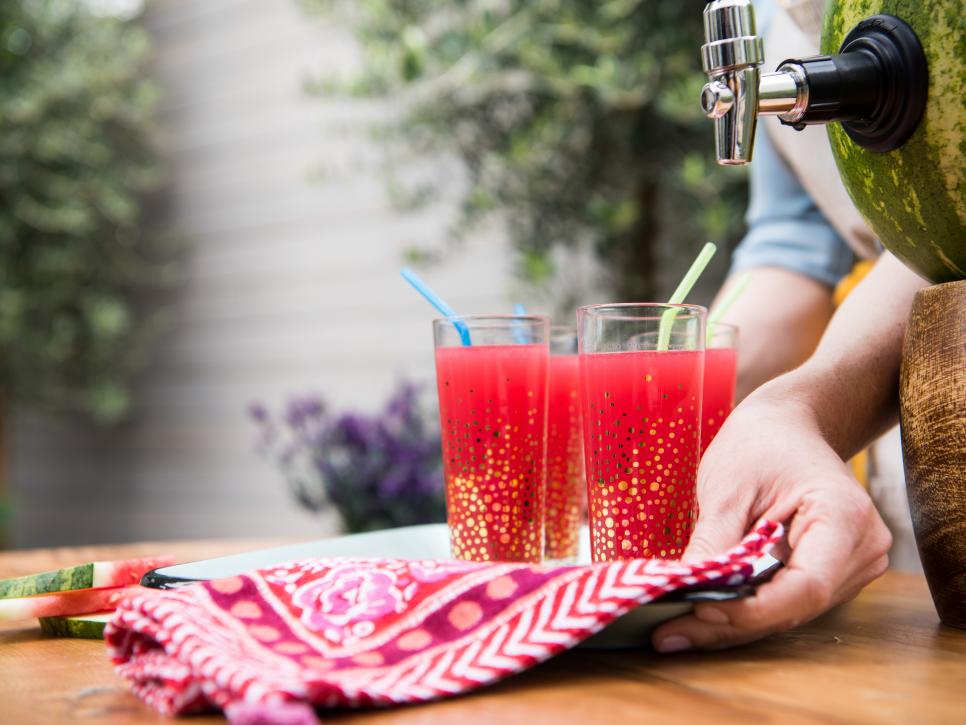 It's no surprise that watermelon is a healthy, hydrating and gorgeous looking summer fruit, but there are more uses for this melon than you might realize.
Tap It
With the help of a few power tools, turn a watermelon into a tasty adult beverage and a serving vessel. It's one-stop shopping with a batch of this punch for 275 calories per serving.
Recipe: Watermelon Punch Keg (pictured above) Read more