by T.K. Brady in Cookbooks, Healthy Recipes, Vegan, March 4, 2017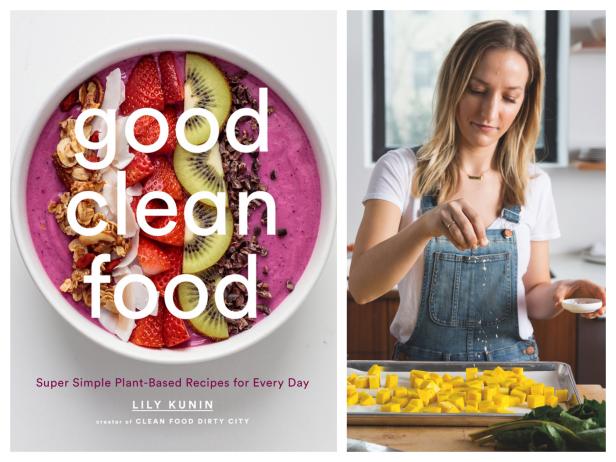 For health coach and blogger Lily Kunin, healthy eating is about what makes her body feel its best. This simple philosophy is the basis for her debut cookbook, Good Clean Food, in which Kunin proves that plant-based eating can be personalized to meet an individual's needs. In it, you'll find a bowl builder that will help you customize your perfect grain bowl, and a focus on how food can make you feel, as opposed to what meal you're planning for. We caught up with the founder of Clean Food Dirty City to talk blogging, cooking styles and eating clean in the Big Apple.
Food Network: When and why did you adopt a plant-based diet?
Lily Kunin: I suffered from migraines and vertigo starting in high school, and for a period of about 5 years I had pretty severe symptoms. I tried everything from conventional medicine to alternative therapies and nothing really worked until one therapist said the problem could be my diet. And after some trial and error I gave up gluten, and for the first time in a few years, I felt symptom-free. That was when I connected what I was putting my body — food — to how it was making me feel. That said, I'm not completely plant-based. I eat a heavily plant-based diet, but I also incorporate some pasture-raised eggs, wild salmon and grass-fed meats, too.
FN: How long have you been Instagramming and blogging?
LK: I started my Instagram, @cleanfooddirtycity, in 2014 as a photo diary for me. I didn't even tell my friends about it. I would make recipes off the top of my head, take a picture and post it on Instagram so I could look back in a week and see what I made. It snowballed from there when people started asking for recipes and that's why I started my blog with gluten-free and dairy-free recipes. I've recently started adding new natural beauty recipes and clean travel tips. Read more