by Amy Reiter in Healthy Tips, March 29, 2017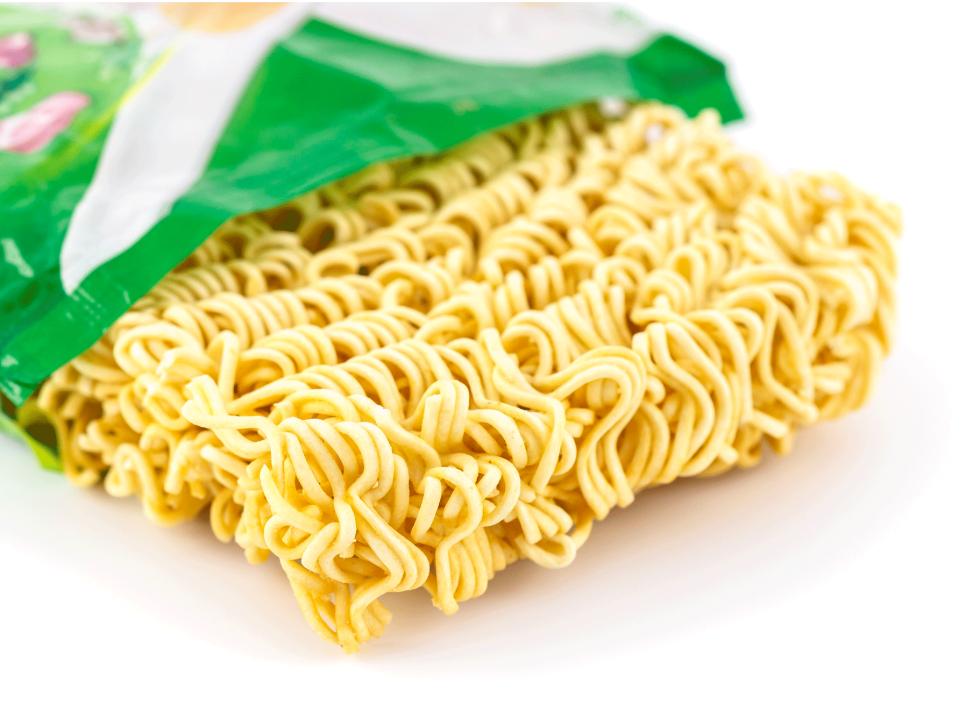 We know that instant ramen noodles — that cheap college-student staple — probably don't qualify as a health food, but exactly how bad for us are they?
A 2014 study by researchers at Harvard School of Public Health found that women who ate instant ramen noodles at least twice a week were at a 68 percent higher risk for metabolic syndrome – a group of conditions including elevated blood pressure, cholesterol and blood sugar; obesity and other factors that increase the risk of heart disease, stroke and diabetes. So, you know, not good.
"Instant ramen is notoriously high in sodium," explains Michelle Dudash, RDN, Cordon Bleu-certified chef and author of Clean Eating for Busy Families, noting that some brands contain 72 percent of the daily-recommended sodium limit per package.
The packaged noodles are also made with refined grain flour, fried in palm oil, and are hardly redeemed by the teensy bit of dehydrated vegetables they contain. Consequently, Dudash puts them squarely in the "unhealthy food" category. But, she adds, "one of the leading brands of instant ramen noodles offers a 35-percent-less sodium option, so that is a move in the right direction." Read more