by Alexandra Caspero in In Season, March 31, 2017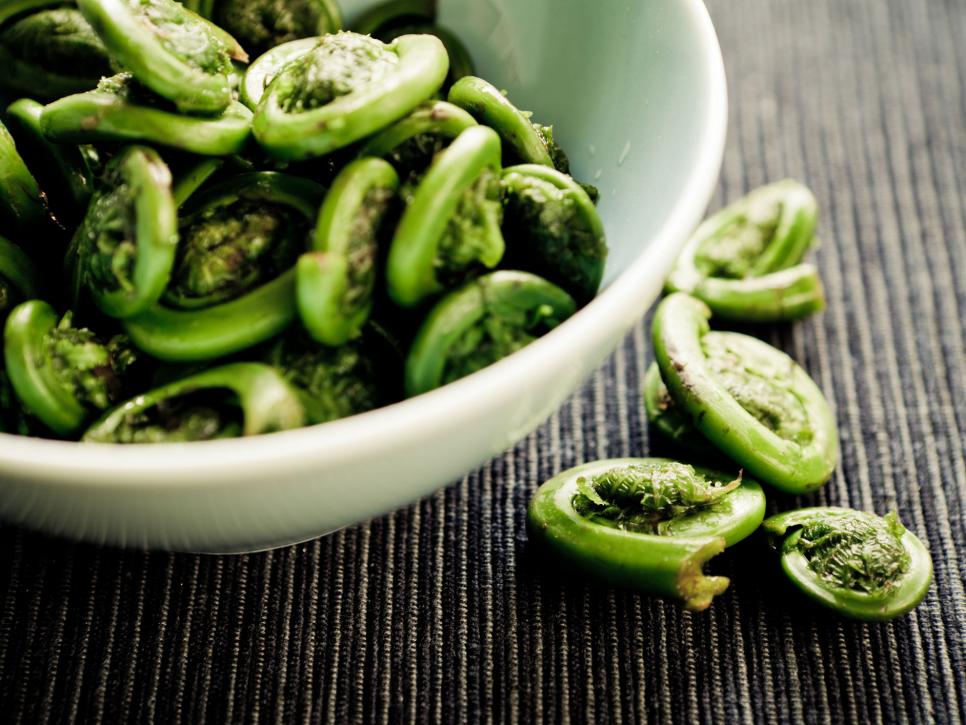 Seeing the first glimpse of spring vegetables make their appearance at the farmer's market this month is a welcome change from winter's hearty abundance. While the usual suspects — bright pink radishes, tender asparagus spears, and bright green snap peas — are there, you'll also find more unexpected options like fiddleheads, ramps, morels and more. While these vegetables aren't as common, don't be intimidated! Familiarize yourself with each of these unique spring market finds and ways you can use each in a fresh and flavorful spring recipe.
Fiddlehead ferns
Fiddlehead ferns are the coiled tips of a young fern; deriving their name from the resemblance to the decorative end of a fiddle. This unique vegetable has a grassy, slight nutty flavor that's similar to asparagus. Try them lightly steamed or boiled, then finished with olive oil and lemon for a quick side dish. They can also be swapped into almost any cooked recipe that features asparagus or haricot verts.
Let fiddleheads take center stage by replacing them for the asparagus in this Healthy Roast Asparagus with Creamy Almond Vinaigrette. Read more