by Dana Angelo White in Food & Nutrition Experts, March 24, 2017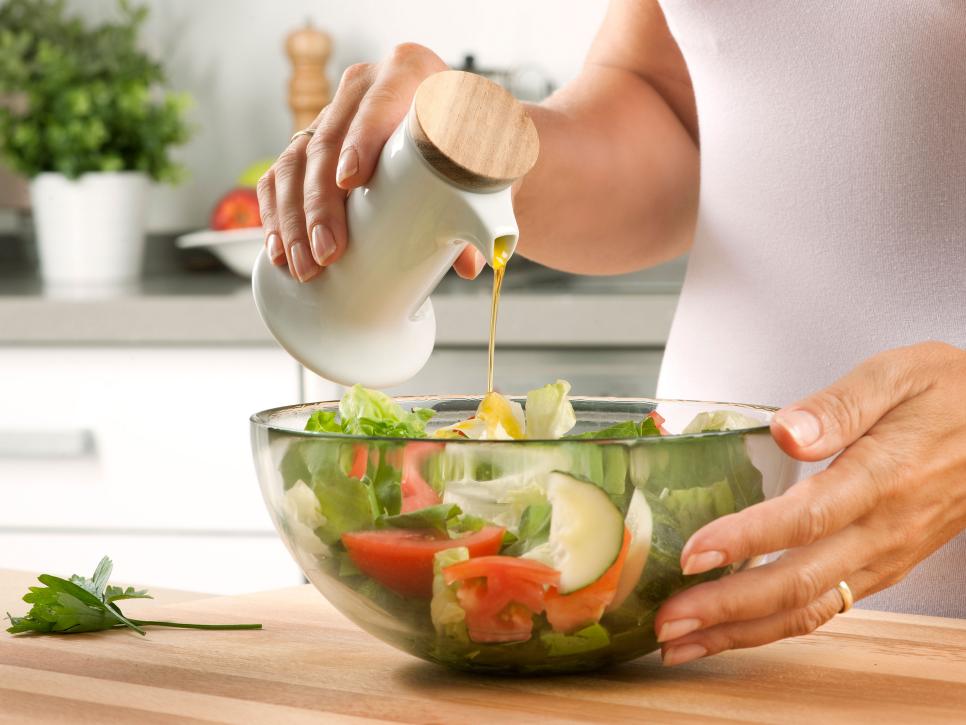 Cooking more healthfully doesn't need to be a painful task, but if you're falling into these common traps you may be fighting an uphill battle. How many of these habits do you need to break?
You don't measure high calorie ingredients
There is such thing as "too much of a good thing." While there's no disputing that ingredients like olive oil, nuts, avocado and nut butters offer healthy fats, inflated portions can lead to inflated waistlines. When each tablespoon of olive oil contains 120 calories and 14 grams of fat, and each cup of cooked whole grain pasta adds up to 200 calories, it's important to measure out these ingredients to avoid a calorie overload.
You defrost meat on the countertop
Is it common practice for you to toss that package of frozen chicken on the countertop before you leave for work? This is a food safety nightmare waiting to happen. The drastic temperature shift from freezer to counter rolls out the red carpet for potentially harmful bacteria and foodborne illness. Instead defrost meat safely overnight in the fridge. Or if you're in a time crunch, defrost in the microwave then cook immediately. Read more