by Amy Reiter in Food News & Trends, March 14, 2017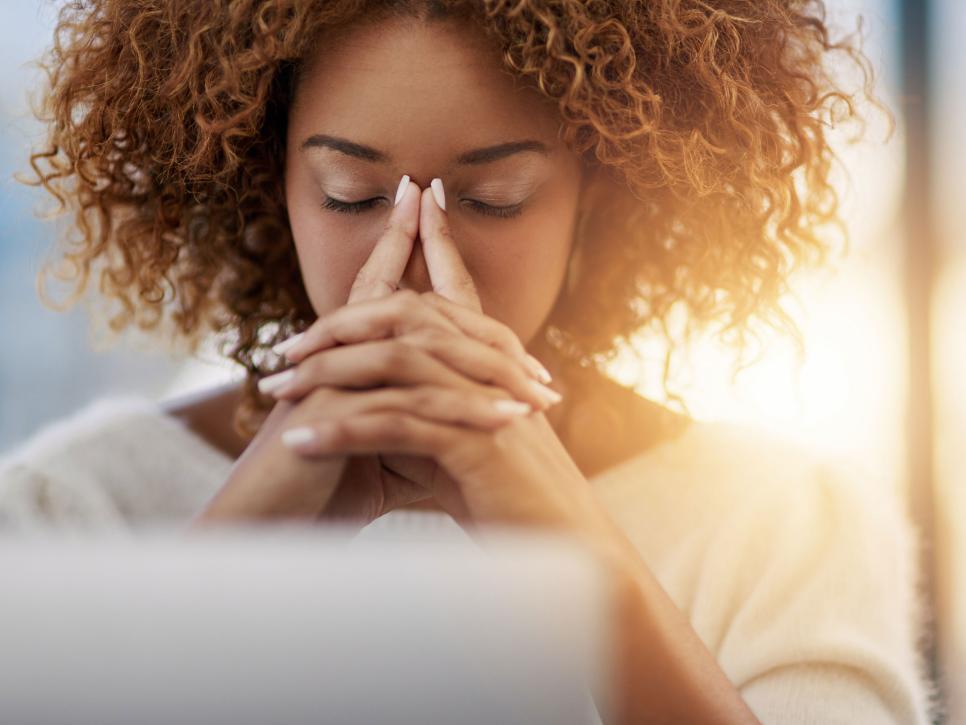 In times of stress, many of us turn for consolation to sugary, fatty, high-calorie foods. Macaroni and cheese? Meatloaf and mashed potatoes with extra butter? A massive hunk of buttercream-frosted cake? They don't call them "comfort foods" for nothing.
"I often see unmanaged stress lead to overeating and binging with my clients," says Kara Lydon, RD, LDN, RYT, author of Nourish Your Namaste e-book and blogger at The Foodie Dietitian. "When we push away our basic needs for self-care — relaxation, spirituality, fun, sleep — we wind up feeling overexerted, depleted and stressed and turn to food as a way to fulfill an unmet need. Overeating because of stress often leads to more stress and anxiety and it becomes a vicious cycle."
Given that, the results of a recent British study that found a link between long-term stress and obesity may not come as much of a surprise.
The study, conducted by researchers at University College London and published in the journal Obesity, looked at hair samples representing about two months of growth from more than 2,500 men and women age 54 and over participating in the English Longitudinal Study of Ageing to determine the levels of cortisol, a hormone associated with stress, present in the hair. The researchers found that those with higher levels of cortisol, which plays a role in metabolism and fat storage, were more likely to be overweight or obese – to have a larger waist circumference, weigh more and have a higher body-mass index. Read more