by Serena Ball in Healthy Tips, In Season, March 9, 2017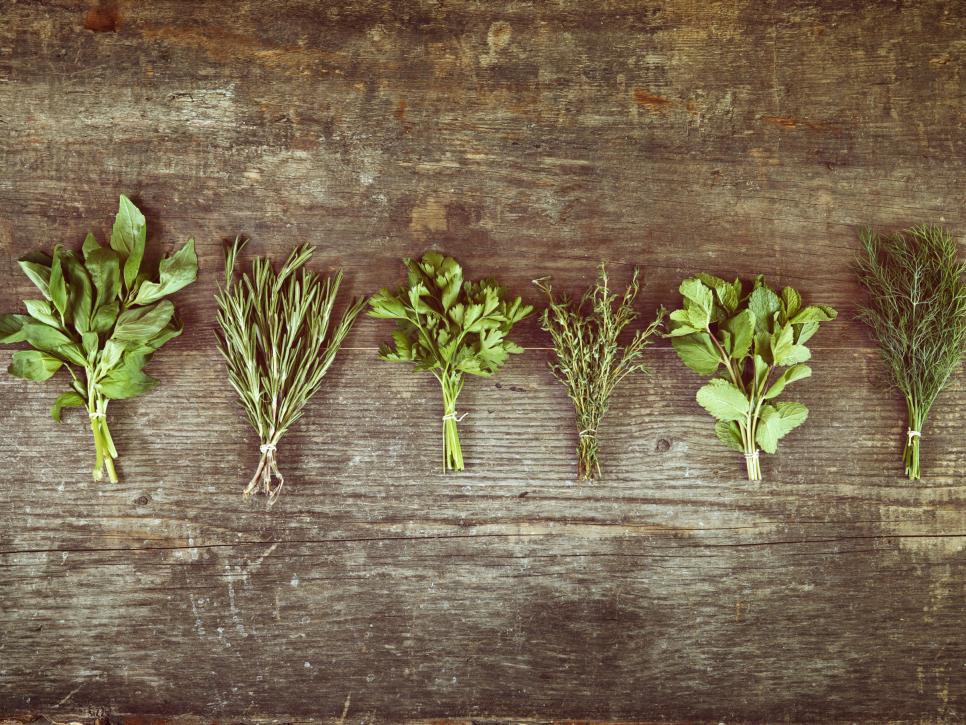 Little flecks of green parsley make plates look pretty, but antioxidant-rich herbs are more than just a garnish. Using handfuls of herbs instead of pinches can pack more nutrition onto your plate. Basil contains the antioxidant beta-carotene and may decrease the immune response to allergens. Mint has phenolic compounds with strong antioxidant activity, along with vitamin A, folate and potassium.
Here are easy ways to use big bunches of basil, mint, parsley, arugula and other herbs as healthy leafy greens.
Make classic herb sauces from around the globe
Pureeing fistfuls of parsley, cilantro, garlic, and olive oil is the basic recipe for the classic Argentinian steak sauce chimichurri; try it on our Dry-Rubbed Flank Steak. An Indian chatni or chutney contains similar ingredients with the addition of fresh mint like in Curry Rubbed Swordfish Steaks with Fresh Green Herb Chutney. Italian Blanched Basil Pesto includes bunches of basil along with parsley, olive oil and cheese. Liberally drizzle any or all of these zesty green sauces over eggs, vegetables, or whole grains.
Slice and dice up spicy salsas
The addition of tomatoes, mangos or avocados to the classic herb sauce makes for a colorful salsa. Cilantro combines with garlic, avocado and tomatillos in our recipe for Avocado Salsa Verde. When making pureed-style salsas, add another couple handful of herbs for extra nutrition, and to use up bits of herbs that may otherwise become food waste. Even a chunk-style Mango Salsa is delicious when the amount of fresh herbs is doubled. Read more