by Amy Reiter in Food News & Trends, Healthy Tips, May 22, 2017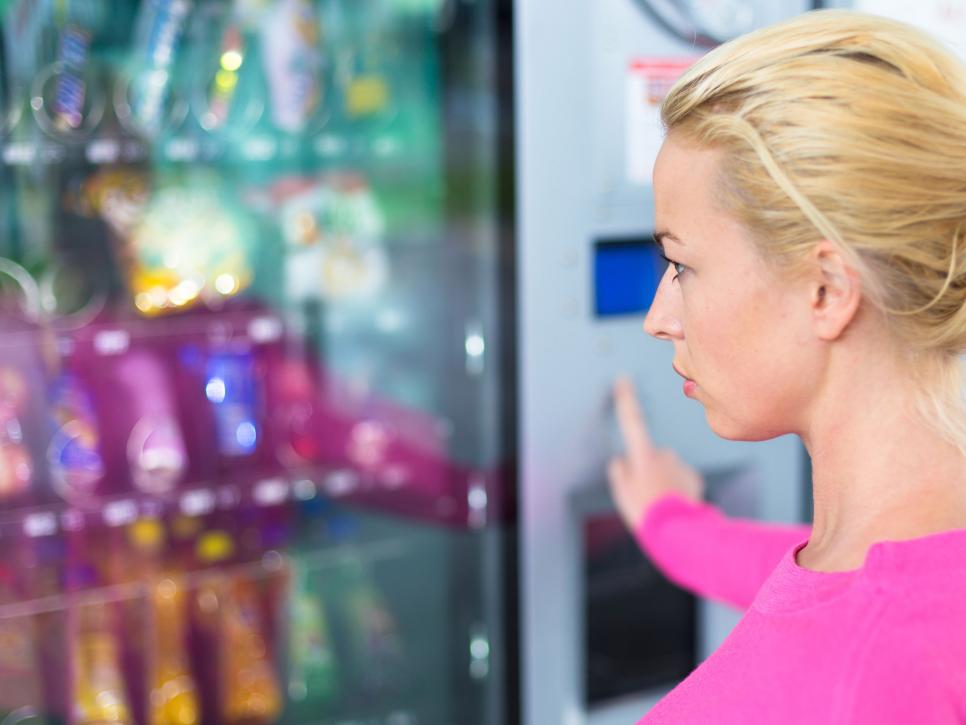 You're at work, feeling a little hungry, low energy or just in the mood to take a break, so you stroll down to the vending machine in search of a snack. You feed some cash into the machine and choose something that catches your eye. A few minutes later, you're sitting at your desk with an empty bag, greasy fingers and an unmistakable sense of regret. Why didn't you choose something healthier?
Making snack decisions in a snap doesn't always bring out the healthiest eater in us. To quantify this truism, researchers at Rush University Medical Center in Chicago created a device that can be installed in vending machines that delays the dispensing of unhealthy snacks (candy and chips, for instance) for 25 seconds and but allows healthier snacks (nuts, popcorn) to be dispensed straightaway. A sign on the vending machine lets people know unhealthy snacks will take extra time to receive.
Guess what happened when the experimental machines were made available around campus? Yep, people began to choose healthier snacks. Read more