by Natalie Rizzo in In Season, May 11, 2017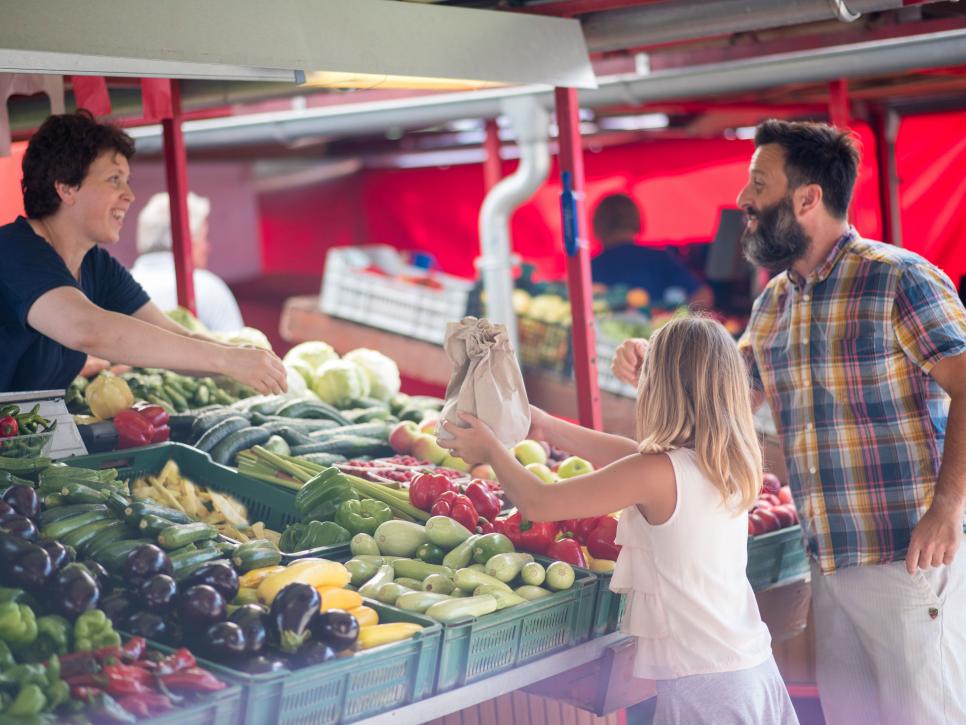 One of the best things about the arrival of spring is the re-emergence of farmers markets. Who doesn't love a good weekend stroll through rows of locally grown produce? But although the produce is fresh and beautiful, it can also be quite expensive. Instead of dropping $10 on two apples and a carton of berries, use these dietitian-approved money saving tips to spare your wallet during your next trip to the farmers market.
1. Get to know your farmer.
Farmers are people too! Because they spend all day standing around in what can be rough climates, they like to break up the day and have a conversation about the produce. "Farmers are passionate about their work and they'll appreciate when you are too," says Christy Brissette, MSc, RD of 80 Twenty Nutrition. She adds that striking up a conversation with a local farmer will not only provide insight into the origins of your food, but you may also find some extra veggies added to your bag. Plus, you'll have made a knowledgeable friend, who can help you navigate the ins and outs of the market. Read more