by Serena Ball in Chefs and Restaurants, Food News & Trends, June 20, 2017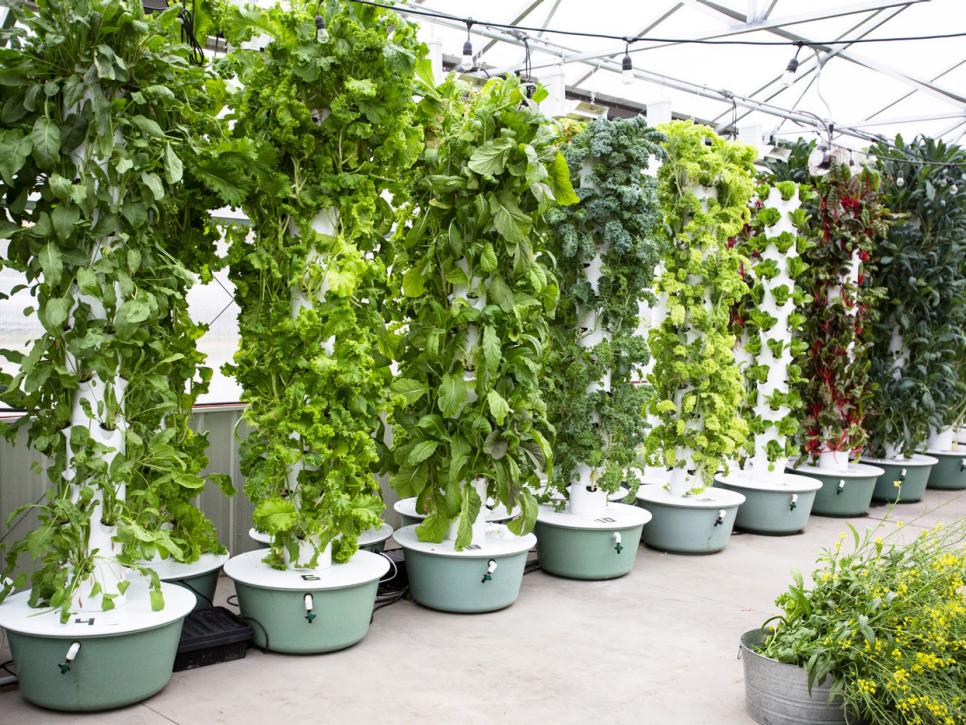 Vertical aeroponic gardening at Tower Gardens.
Farms aren't just in the country anymore. Rooftop gardens supply dozens of Chicago restaurants with just-picked veggies. In the lobby of Vin de Set restaurant in St. Louis, diners are greeted by tall white towers growing kale for salads that night. At New York's Bell Book & Candle, the menu is set by herbs like chervil, Opal basil and sage, all grown several stories above the dining room. Today, chefs and consumers are tasting veggies picked mere hours beforehand from restaurant rooftops, and from the abandoned parking lot turned urban farm next door.
Aeroponic Farming
Jeff Seibel's official title is Farm Manager, but his unofficial title is "Urban Farmer" in St. Louis. He oversees a commercial greenhouse that supplies all of the Bibb lettuce, Romaine, kale, arugula, kohlrabi, fennel, mustard and other greens for five Hamilton Hospitality restaurants. From March to December, restaurant owners Paul and Wendy Hamilton do not order a single green leaf for their growing restaurants. "We've even switched up our menus to add more greens to our dishes, including green-topped pizzas, braised greens pastas and creative salads. It's a good dilemma, to have so much just-picked produce," said Wendy. Read more