by Abigail Chipley in In Season, July 28, 2017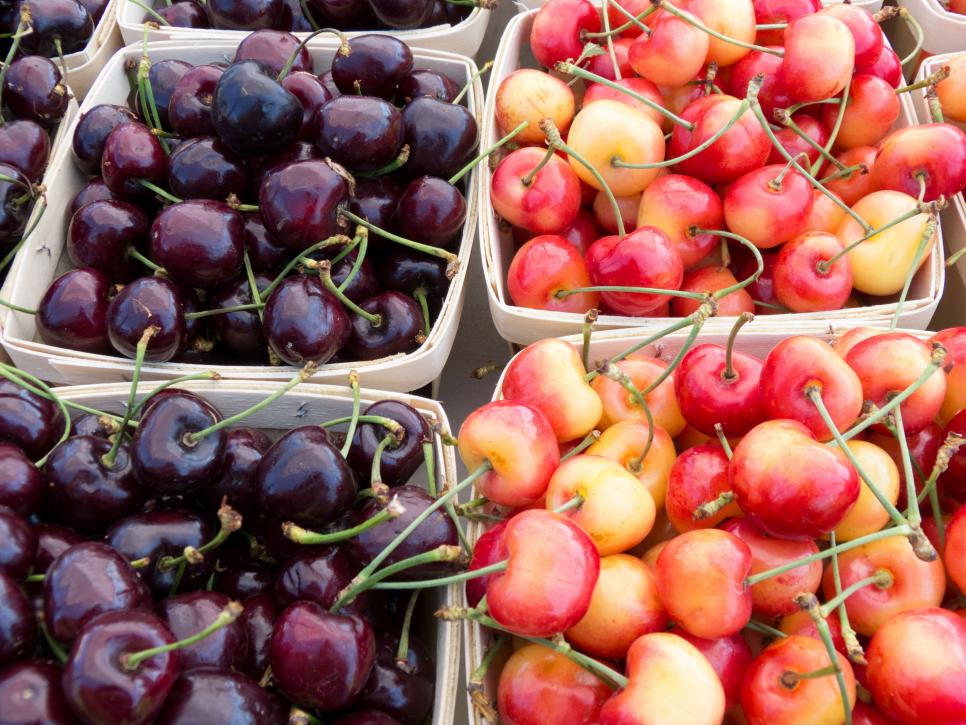 Sweet, tangy and conveniently bite-sized, cherries are one of the most reliable treats of summer. Beginning in June and ending in late August, the cherry season outlasts that of the other stone fruits and berries at the market. That's because there are dozens of varieties that ripen at different times, ensuring a plentiful supply all summer long. Unlike peaches or nectarines, cherries are always sold tree-ripened, meaning that you'll never have to sit around waiting for just the right moment to eat them.
Sweet cherries range from golden with a tinge of red to deep purple and nearly black. The most popular variety is the Bing, but other common types include the Rainier, Brooks, Sweetheart and Queen Anne. The most popular sour, or tart cherry is the Montmorency, which is harder to find fresh and is often made into juice, or sold frozen and canned. Happily, cold-tolerant cherries are grown in many regions of the country, from the Northwest and upper Midwest to the East coast. That means there's usually a plentiful supply at roadside stands, farmer's markets and grocery stores near you.