by Abigail Chipley in Farmers' Market Finds, In Season, April 11, 2017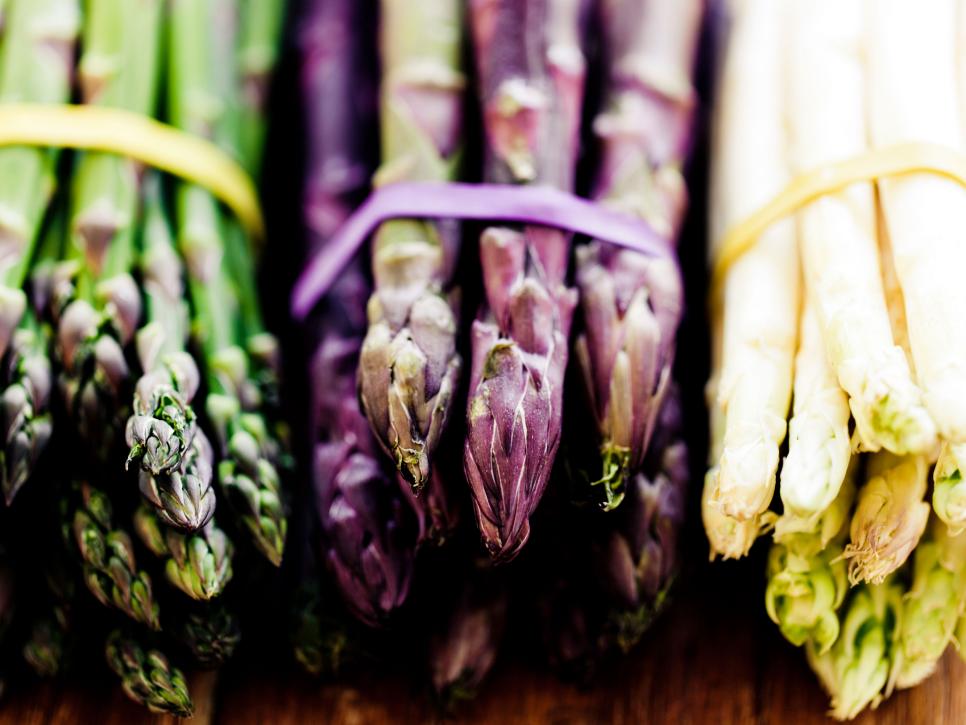 The arrival of asparagus at farmer's markets makes it official: spring has finally sprung. Thick or thin, green, white, or even purple, asparagus reins supreme for a few short months — beginning in March or April, and ending sometime in early June. It's said that this member of the lily family was the favorite vegetable of Thomas Jefferson. King Louis XIV of France was another fan, referring to it as the "king of vegetables." Today, it retains its hoity-toity reputation, with chefs devising entire tasting menus to showcase its bright, springy flavor. For home chefs, asparagus can lend a sophisticated feel to an ordinary weeknight dinner, not to mention an Easter feast.
Asparagus facts
Closely related to garlic, onions, and leeks, asparagus is high in fiber, and a good source of iron, vitamin C and folate.
While thickness is a matter of taste, there's no arguing about freshness. Choose stalks that are bright in color and firm, with tightly closed tips. Avoid any spears that are bent, or have open flowers. Wrap the ends of a bunch of asparagus in a wet paper towel, place in the crisper drawer and store up to three days. For best results, though, cook asparagus the same day you purchase it. In addition to tasting better, fresher asparagus will also retain more Vitamin C. Read more