by Silvana Nardone in Cookbooks, February 28, 2017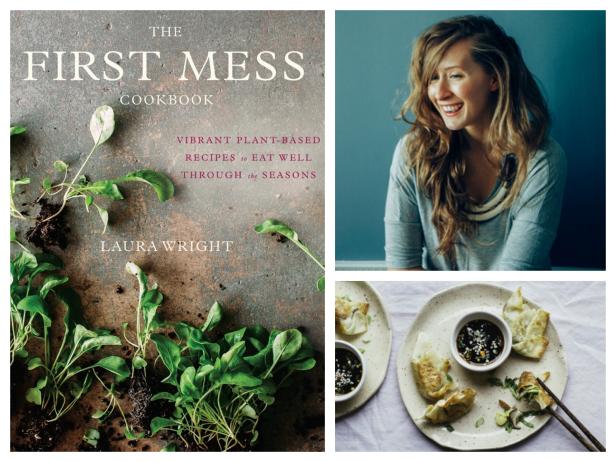 With more people choosing a healthy lifestyle — and caring about where their food comes from and how it makes them feel — home cooks are flocking to Saveur award-winning blogger Laura Wright of The First Mess for both accessible seasonal vegan recipes and her captivating storytelling.
Why start a food blog?
Laura Wright: I was honestly just bored when I started my blog. I had been working in restaurants for a while and was getting called off shifts at a not-so-busy spot. So my friend suggested I take all of these things I had learned about plant-based cooking and apply it to an online project.
How did you learn to cook plant-based foods?
LW: I attended a nutritional culinary program that had me learning meat, fish, dairy, egg and produce preparations. Just learning the basics of classic cookery helped me when I applied it to my plant-based preferences. For my internship portion of college, I went to a strictly vegan restaurant, which was interesting in a lot of ways, but quite educational. I also grew up with a mother who cooked from scratch pretty much every night, so watching and learning from her gave me a good start.
What impact did growing up on a farm have on your perspective of food, cooking and community?
LW: I wouldn't call it a farm — more of a large-scale hobby garden. The constant presence of fresh, seasonal food on the part of my family definitely put me on the right path. I cook at home and plant my own vegetables in the summer because of my upbringing, which is a huge part of my life now. I don't really waste food because I know what goes into its passage from seed to dinner. I have such a reverence for the superior flavor of good produce, whole grains, nuts, seeds, etc. They make cooking easy, nourishing and fun — and that's the message I try to convey with my work. Read more