by Serena Ball in Healthy Recipes, July 9, 2017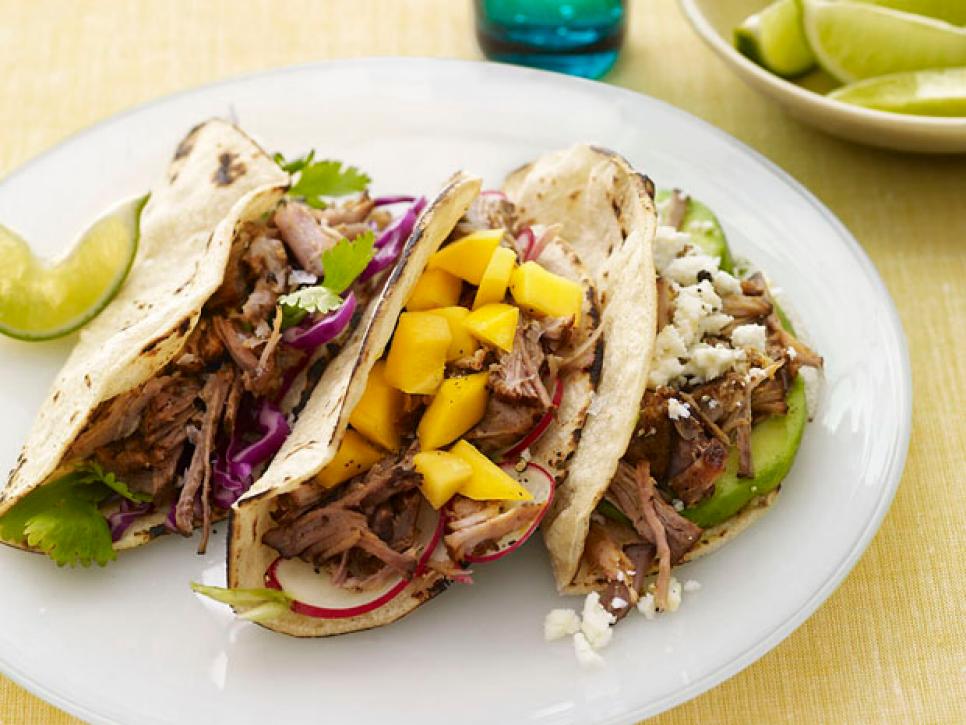 Grills get all the credit in the summer, but what if you don't have a grill? Or what if you're a bit timid around open flames? (I am!) Slow cookers are a perfect way to keep the kitchen cool and still get dinner on the table. Plus, they hold enough for a crowd, so whether the party theme is Tiki Time or Margarita Night, the slow cooker can make entertaining a snap.
Time for Tiki
Dust off your Tiki glasses and Tiki torches. A Polynesian-themed party is easy to plan with these set-it-and-forget-it recipes. Make the dessert first, then refrigerate. Either pork recipe could be served straight from the slow cooker.
A mix of coconut water and coconut milk highlights island flavors in this Coconut Brown Rice Pudding while keeping it from being too rich. Serve with fresh pineapple and mango.
Set out lots of toppings like purple cabbage, pineapple salsa and avocado to go with our Slow Cooker Pork Tacos (pictured above).
Who needs a grill when you can make Slow Cooker Pepper Pork Chops so tasty in the slow cooker? Read more