by Amy Gorin in Food & Nutrition Experts, Healthy Tips, July 11, 2017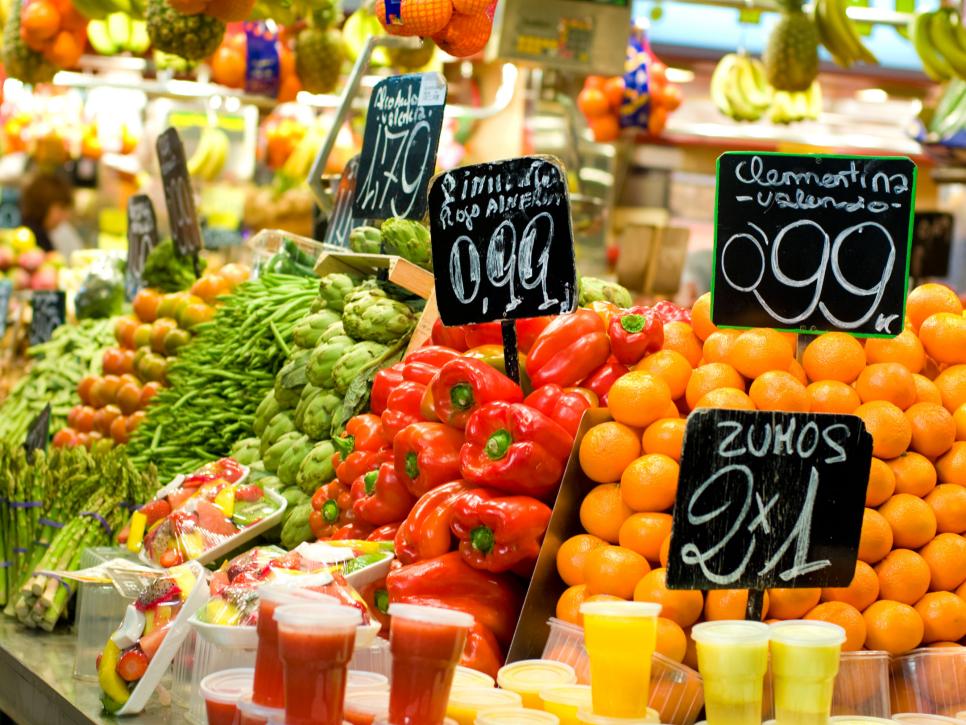 With summer in full swing, I'm daydreaming about the travels I have planned for the season — including a couple of weeks in Europe — and about ways to make my travels healthier too. The tactic I'm using for part of my Europe trip: renting an apartment. This allows me to prep breakfast and even dinners — plus, I get the bonus of getting to cook with local produce! When my boyfriend and I were visiting the Pacific Northwest last summer, we whipped up the most delicious meal in our apartment rental, using mushrooms and huckleberries from a local farmers' market.
To help you have the healthiest vacation possible, I rounded up top tips from my dietitian colleagues. I hope you put them to good use!
Load up on local produce. Hello, papaya and passion fruit! "Resort and cruise buffets are jam packed with fruits, vegetables, as well as lean protein options, which can help you feel full on fewer calories," says Marisa Moore, RDN, owner of Marisa Moore Nutrition. "Fill up on those foods during your first trip to the buffet. If you're heading to a tropical location, indulge in the abundant local fruits and vegetables, which are naturally nutritious and lower in calories." Read more