As a vegetarian dietitian, I eat a lot of pulses, the group of legumes that includes beans, lentils, dry peas and chickpeas. I top my salads with them, mix them into brownie batter, and bake them into casseroles. And while 2016 was the Year of Pulses, these superfoods continue to grow in popularity. Here are a few of my favorite pulses — which all happen to be great for you — plus some ideas for cooking with them.
Chickpeas
A half-cup serving of cooked chickpeas (aka garbanzo beans) offer up about 7 grams of protein, or 15 percent of the daily value. They're an excellent source of fiber and offer 13 percent of the daily value for iron. Use them to make a Chickpea Crust Pizza or a Squash and Chickpea Moroccan Stew—or bake them into a Spicy Baked Chickpeas dish. Reserve the aquafaba, or chickpea water, and use that to make a vegan meringue.
Black Beans
These beans are terrific in a Black Bean and Corn Salad. They're versatile way beyond Mexican dishes—and make a great protein addition to Black Bean Brownies. A half-cup serving of the cooked beans offers close to 8 grams of fiber, providing 30 percent of the daily value. Black beans are a good source of protein and an excellent source of folate, a nutrient of particular importance during pregnancy.
Lentils
There are many types of lentils, including green, French green, red, and black. Lentils are one of the highest-protein beans, boasting almost 9 grams, or 18 percent of the daily value, per half-cup serving of cooked beans, as well as about 8 grams of fiber. They're also a good source of blood-pressure-helping potassium. Have them in a Lentil Soup, as Cilantro Lentils, or in an Herbed Lentils with Spinach and Tomatoes dish.
Black-Eyed Peas
Despite their name, these are actually beans and also go by the name cowpeas. Give them a go anytime of the year—not just on New Year's Day when eating them is thought to bring good fortune! They're an excellent source of both fiber and folate. Enjoy them in a Black-Eyed Pea and Spinach Salad or in a savory oatmeal dish, such as Healthy Collard Greens and Black-Eyed Peas Over Oats.
Lima Beans
Lima beans make a great Lima Bean Dip, and they also pair well with fish (try Lemon Salmon with Lima Beans). These petite green beans make an excellent source of fiber and a good source of protein, and a half-cup serving of cooked limas delivers 14 percent of the daily value of potassium.
Amy Gorin, MS, RDN, is a registered dietitian nutritionist and owner of Amy Gorin Nutrition in Jersey City, NJ. She's a regular contributor to many publications, including ReadersDigest.com, Shape.com, FitnessMagazine.com, Dr. Oz the Good Life, Runner's World, and more—as well as WeightWatchers.com, where she was a longtime editor. She also pens a recipe-focused blog, Amy's Eat List.
*This article was written and/or reviewed by an independent registered dietitian nutritionist.
More posts from Amy Gorin.
Similar Posts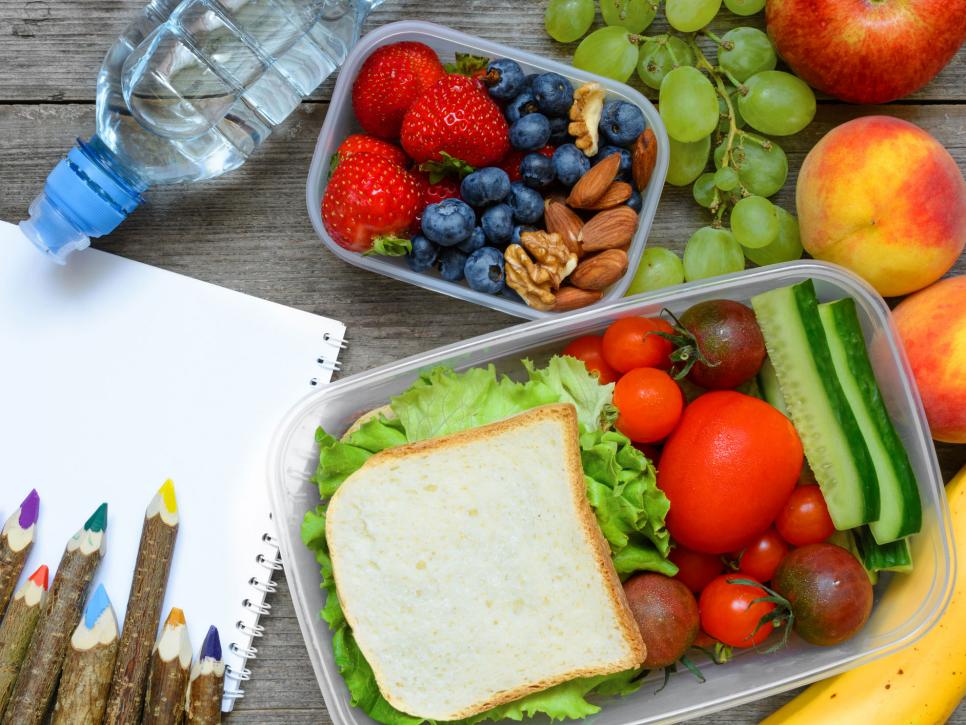 Find out what 8 nutritionists pack in their child's lunchbox....