These festive sweets are ideal for a holiday cookie swap, and they make great hostess gifts too. If you're having trouble deciding on just one recipe, go ahead and make them all — it's totally doable, since each recipe requires just 20 minutes of prep or less. Keep a few for yourself, then bundle the rest in gift bags for your friends and family to enjoy. Holiday "shopping" doesn't get much easier than that. The fact that they're all on the lighter side? Consider it a bonus.
No-Bake Chewy Truffle Cookies
Embrace the opportunity to give your oven a rest. These chewy, no-bake truffles are loaded with sweet dried dates bound together by cocoa powder, reduced-fat peanut butter, and a little bit of butter and honey (instead of the traditional combination of milk and sugar).
Triple-Chocolate Cookies
Why settle for one type of chocolate when you can load up your cookies with three? Ellie Krieger uses a combination of dark chocolate, milk chocolate and unsweetened cocoa powder to create the richest cookie possible — without pushing the sugar content into excessively caloric territory. While you're at it, go ahead and add some crunchy pecans, which are high in heart-healthy unsaturated fat.
Lemon-Ricotta Cookies with Lemon Glaze
With a 5-star rating and nearly 1,000 fan reviews, you can expect Giada De Laurentiis' light and lemony cookies to be nothing short of outstanding. Using ricotta in the batter results in a cookie that's exceptionally tender, though the sweet-tart glaze may be the best part.
Chocolate Macaroons
At just 54 calories each, Nigella Lawson's chewy, chocolatey macaroons are a sweet treat you don't have to feel guilty about.
Almond Snowballs
Rachael Ray's almond-flavored cookies contain just 64 calories apiece and are reminiscent of snowy mountain peaks, thanks to the shredded coconut. Once they're baked, top each cookie with a few slivered almonds and half a candied cherry, for an extra-merry touch.
Chewy Oatmeal-Raisin Cookies
There's no need for butter when whipping up Food Network Kitchen's comforting oatmeal-raisin recipe. Instead, a little bit of apple butter adds moisture, flavor and sweetness to these cakey cookies.
Honey-Pistachio Biscotti
A cup of piping-hot coffee or cocoa is no match for the firm and ultra-crunchy powers of Ellie's holiday biscotti packed with salty pistachios. Using whole-wheat pastry flour in addition to all-purpose flour yields a pleasantly nutty-tasting cookie with sweet honey notes.
Looking for more festive cookies to pile onto your dessert tray this year? Check out these holiday cookie recipes from our friends:
Devour: Unique Savory Cookies to Throw a Curveball in Your Holiday Cookie Swap
A Mind "Full" Mom: Oatmeal Cookies: One Dough Four Ways
The Fed Up Foodie: Cinnamon Kissed Cocoa Cup Cookies
Creative Culinary: Peanut Butter and Butterscotch Haystacks
Taste with the Eyes: Foie Gras with Sweet and Salty Palmier Cookies, Passionfruit, Pistachios
The Wimpy Vegetarian: Pennsylvania Dutch Spice & Currant Christmas Cookies
The Mom 100: Simple Sugar Cookies
FN Dish: No-Bake Chocolate Cookies to Ease Up the Holiday Cookie Swap
More posts from Emily Lee.
Similar Posts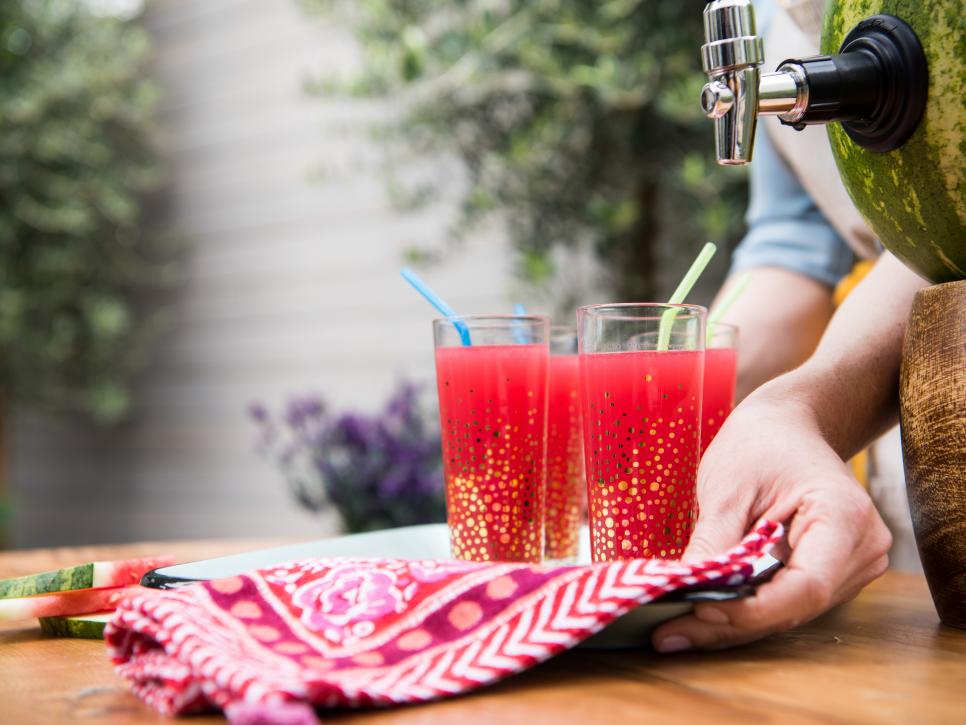 Tips and ideas for enjoying watermelon....