Thanksgiving is right around the corner, which means our opportunities for sampling fresh baked goods are about to quadruple. If you're choosing between a mammoth slice of cake festooned with buttery frosting and a modest piece of carrot cake, the carrot cake is clearly the better choice. Carrots are in peak season right now, and when used in baking, this vivid orange vegetable offers wonderful texture and natural sweetness. Still, the usual embellishments — chopped nuts, dried fruit, cream cheese frosting — all present opportunities for refined sugar and added fat to sneak in. So whether you prefer your carrots in cake, cupcake or muffin form, follow these six tips for turning your favorite carrot desserts into health-minded fall treats.
Use Whole-Wheat Flour
Whole-wheat pastry flour and pumpkin pie spice add great nutty flavor to Food Network Kitchen's rustic Carrot Cake, while buttermilk and grated carrots keep the batter extra moist. Confectioners' sugar and reduced-fat cream cheese yield a still-sweet, still-tangy frosting for very few extra calories.
Miniaturize Your Cupcakes
Giada De Laurentiis' Mini Carrot-Apple Cupcakes are scaled down in size for portion control — but in every other way, they're classic carrot cupcakes topped with just a touch of cream cheese frosting. Giada uses dark brown sugar, which has a lot of molasses flavor and adds depth to the sweet apples and carrots.
Refined Sugar? Hard Pass
Refined white sugar's heyday is over. Besides, coconut sugar makes for the most-glorious, creamy meringue frosting. You'll see for yourself when you try these Coconut Sugar Carrot-Banana Cupcakes with Coconut Sugar Meringue. It gives the topping a hint of salted caramel flavor, without requiring you to actually make any caramel.
Go Bare
Eliminate the frosting from the top of your carrot cupcake and you're left with a tasty, fiber-packed muffin that would be perfect for a fall brunch. Food Network Kitchen's Healthy Carrot Muffins are made with a mix of whole-wheat and all-purpose flours. You won't need much added sugar; the grated carrots and crushed pineapple add naturally sweet flavor.
Go Gluten-Free
Nut meals, like the almond and ground coconut in these Gluten-Free Carrot Coconut Muffins, are always a safe bet for getting a moist texture and plenty of body without the batter becoming heavy. Here, soaked chia seeds and bananas also help produce a moist, cakelike muffin with a lovely, nutty flavor that's perfect for breakfast.
Use Greek Yogurt for Texture & Tang
Whole wheat flour and Greek yogurt keep these Mini Carrot Cakes with Cream Cheese Glaze flavorful and moist while adding fiber and protein. Each cake gets one teaspoon of sweet cream cheese glaze — with far fewer calories than the multiple tablespoons of frosting piled onto your typical cupcake.
Swap Butter for Applesauce
Ellie Krieger's Carrot Cupcakes with Cream Cheese Frosting are incredibly moist, thanks to the applesauce hidden in the batter. The applesauce also eliminates the need for a lot of oil. Here, there's only a quarter-cup.
For more ways to enjoy carrots this season, check out these recipes from our friends:
The Lemon Bowl: Roasted Root Vegetable Soup
Creative Culinary: Carrot and Zucchini Quick Bread with Toasted Walnuts and a Cinnamon Nutmeg Glaze
Devour: 5 Gorgeous Carrot Recipes That Will Make You Eat With Your Eyes
Hey Grill Hey: Bacon Wrapped Maple Glazed Carrots
The Mediterranean Dish: Turmeric Roasted Carrots
The Fed Up Foodie: Carrot Cucumber Asian Slaw
Elephants and the Coconut Trees: Carrot Peas Pilaf
A Mind "Full" Mom: Vegan Carrot Soup with Spiced Peanuts
Pinch My Salt: Carrot Tomato Chipotle Soup
The Mom 100: Carrot, Cabbage and Kohlrabi Slaw with Miso Dressing
Taste with the Eyes: Baby Rainbow Carrots with Hazelnuts, Truffle, and Hollandaise
FN Dish: 6 Carrot Treats That Deserve a Spot in Your Thanksgiving Dessert Spread
More posts from Emily Lee.
Similar Posts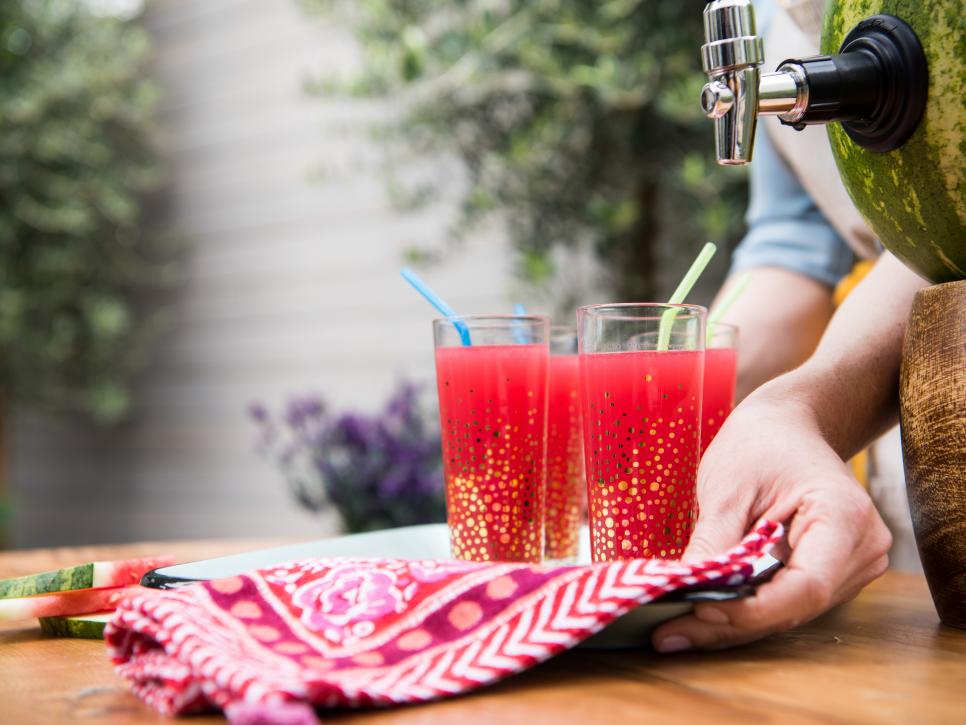 Tips and ideas for enjoying watermelon....