The truth is that lots of the world's top Michelin-starred chefs turn up their noses at the idea of cooking for vegetarians. "Some chefs don't see the fun in working with vegetables. But I really enjoy the challenge of creating a vegetarian dish, especially when it wins over meat lovers," says Heiko Nieder, the head chef at The Restaurant in Zurich's Dolder Grand Hotel, and the founder of its annual Epicure Food Festival for fellow Michelin-starred chefs (over the course of his career, he's been awarded four stars). A fan of getting creative with veggies, he also designed an entire vegetarian tasting menu at The Restaurant, something that is extremely rare for ultra-fine dining.
One of Chef Nieder's favorite healthy, vegetarian options on the menu is a "high-end-version of your grandmother's vegetable soup." To kick up the flavor without adding any fat, he uses herbs — parsley, bay leaves and thyme — and two types of mushrooms, his favorite veggie to cook with. "They make vegetable stock taste special and give it an unbelievable depth," he says. Here, he topped the ultra-flavorful broth with tomato, basil, celery and parsley. "It's not necessary, but it makes for a beautiful presentation and adds to your vegetable intake," says Chef Nieder.
Make it all fall and winter, and prepare to win over vegetarians and meat eaters alike.

Vegetable Stock
Serves 8
Courtesy of Chef Heiko Nieder at The Restaurant
2 1/2 pounds tomatoes
1/2 pound shiitake mushrooms
1/2 pound button mushrooms
2/3 pound celery
2/3 pound onions
2/3 pound celeriac
2 garlic cloves
1/3 cup flat-leaf parsley
2 sprigs thyme
5 bay leaves
12 cups water
1 tablespoon coarse sea salt
Finely chop vegetables and saute in a large stock pot for 15 minutes.
Add water and salt and bring to a boil. Remove from the heat and let cool 30 minutes, then pass through a sieve. Top with additional vegetables and herbs, if desired.
Calories 20; Total Fat 0 grams; Saturated Fat 0 grams; Protein 1 grams; Total Carbohydrate 4 grams; Fiber 1 grams; Sugar: 2 grams; Cholesterol 0 milligrams; Sodium 631 milligrams
Photo courtesy of Fabian Haefeli
Sarah Z. Wexler is a freelance writer living in Portland, Oregon. She has written for Food Network Magazine, Bon Appetit, Saveur, O, The Oprah Magazine, New York Magazine, Esquire, and Glamour, among others. 
More posts from Sarah Z. Wexler.
Similar Posts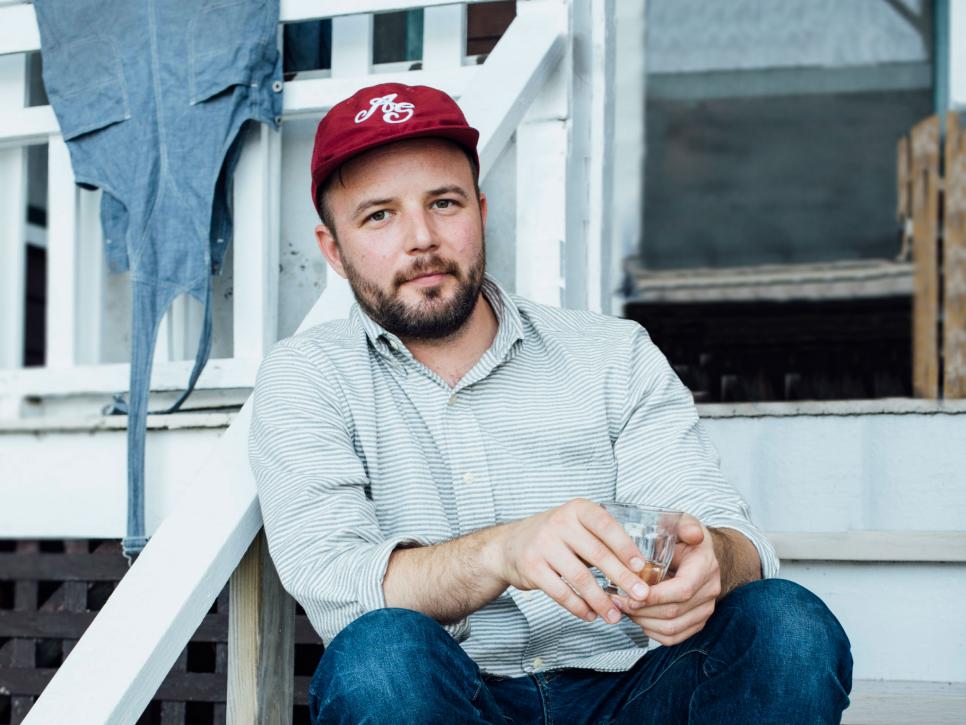 A Q&A with Joshua McFadden, author of Six Seasons: A New Way with Vegetables....