Many people claim they don't enjoy the taste of cauliflower — that it's too bland or too crumbly, especially when served raw. If you've only encountered the firm white bundles as a component on a crudite platter, we can't argue with you there. Maybe you've tried it boiled; sadly, this does nothing to enhance the flavor either. But roasted, pureed or worked through a ricer? The cream-white florets take on a whole new identity. Thanks to their mild taste, they're an excellent canvas for all varieties of sauces and spices. Now that cauliflower is abundant at the farmers market, there's even more incentive to use this nutritional powerhouse as the base for hearty fall meals. Here are a few of our healthiest ideas.
Roast It
Even meat eaters will flock to the table for a taste of these roasted cauliflower bundles. The Dijon mustard rub concentrates in flavor as it roasts, resulting in a heady dose of umami. In order to really lock in the flavor, prep and brush your cauliflower ahead of time, then let it sit at room temperature until you're ready to cook.
Rice It
Did you know that you can use your food processor to turn cauliflower into "rice"? Pulse it in short spurts until the mixture resembles couscous. This version has only about one-quarter of the carbohydrates in regular rice. With the olive oil and browned onions, the cauliflower has enough flavor to satisfy by itself, and it can also be a base for stir-fries, beans and rice, or anything else you would eat with rice.
Coat It
The chefs in Food Network Kitchen have reimagined cauliflower yet again — this time as a substitute for crisp Buffalo chicken wings. Whisk together your Buffalo sauce, then use it to coat the florets before baking them. For authenticity, serve the dish with a blue cheese dip — but be sure to use skim milk and nonfat sour cream, to keep the calories in check.
Mash It
This creamy batch of mashed cauliflower doesn't actually require a masher — just your trusty food processor yet again. Simply fill the bowl with boiled florets, and top them with sauteed garlic and thyme, a little bit of nonfat Greek yogurt and grated Parmesan. Pulse the mixture until a smooth and creamy mash comes into being.
Puree It
This low-fat, dairy-free version of an American classic certainly has the right look, with its creamy orange sauce, thanks to pureed cauliflower, vegan cheddar and turmeric. Umami-packed miso paste and nutritional yeast are also hidden in the sauce to evoke the savory, nutty quality of cheese.
Turn It Into Tots
Seriously, though, is there anything cauliflower can't do? It's delicious as a puree, makes a great meaty steak and now can be enjoyed as the ultimate finger food — a crunchy tot. The chefs in Food Network Kitchen recommend using crispy rice cereal as a gluten-free breading. A hot oven (and a little cooking spray) gets you a crackling exterior without deep-frying.
For more creative takes on in-season cauliflower, check out these recipes from our friends:
The Lemon Bowl: Za'atar Crusted Cauliflower Steaks
Hey Grill Hey: Grilled Cauliflower Steaks with Burst Tomato Salad
Devour: 4 Sneaky Ways to Replace Carbs with Cauliflower
The Wimpy Vegetarian: Curried Cauliflower "Risotto" with Apples
Taste with the Eyes: Not Your Average Crudités Platter
In Jennie's Kitchen: Turmeric & Ginger Roasted Cauliflower
The Mom 100: Sauteed and Braised Cauliflower with Mustard Seeds and Green Peppercorns
Swing Eats: Cauliflower Fritters With Cheese, Jalapeño And Cilantro (Gluten-Free)
Creative Culinary: Whole Roasted Cauliflower with Parmesan and Cheddar Cheese Frosting
FN Dish: 7 Cauliflower Recipes That Aren't Quite What They Seem
More posts from Emily Lee.
Similar Posts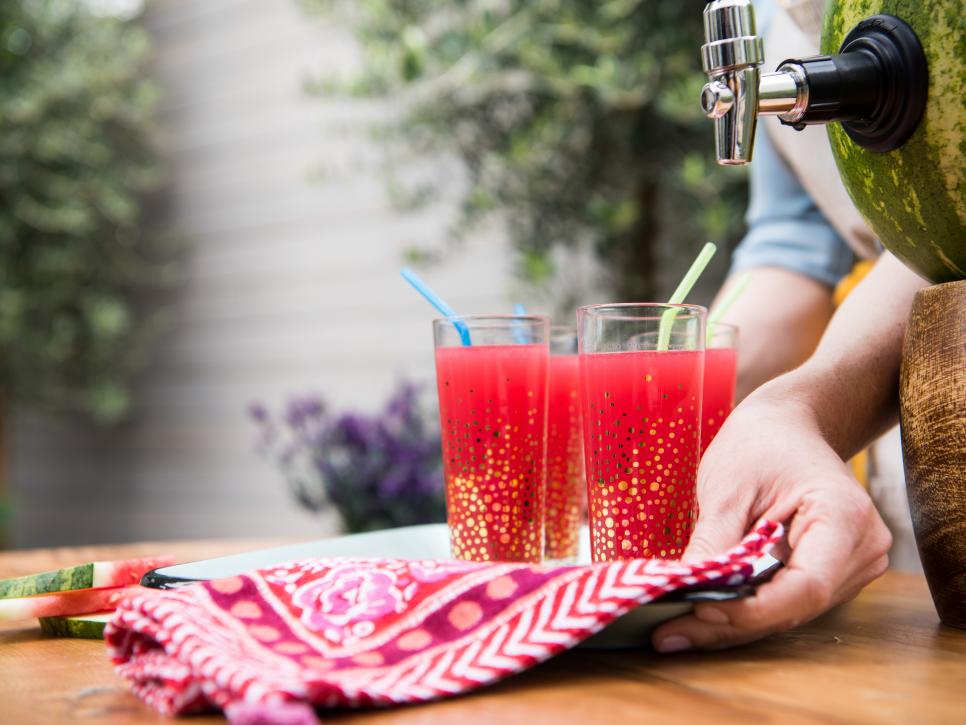 Tips and ideas for enjoying watermelon....