Memorial Day weekend is right around the corner, and if you're planning a picnic or cookout, it's time to divide and conquer. In other words, touch base with friends and family soon to make sure you don't end up with multiple renditions of coleslaw and potato salad crowding your spread. Sure, they're classics, but mayonnaise-heavy dishes never seem to hold their shape in the heat — and they make for some pretty soggy leftovers the next day. If you're delegated to bringing a side, you can ensure your dish stays fresh outdoors by deviating from tradition in favor of these lightly dressed salads packed with in-season produce.
Artichoke and Tomato Panzanella
This hearty panzanella is great alongside smoky grilled chicken. Check your pantry and freezer for the necessary ingredients before heading to the store; you may already have everything that you need, like frozen artichokes, black olives and whole-wheat bread. Toss it all together with some fresh tomato and basil from your garden.
Grilled Sweet Potato and Scallion Salad
Bobby Flay bakes sweet potatoes until they are just soft, then grills them to finish cooking. A mustard vinaigrette brings all of the salad's flavors together.
Guacamole Salad
Think of this salad as guacamole you can eat with a fork. Ina Garten turns the classic cookout dip into a hearty salad by combining avocado, black beans, bell pepper and tomato in a zesty lime juice marinade, which prevents the avocado from browning quickly.
Grilled Corn Salad with Lime, Red Chili and Cotija
Bobby grills corn in its own husks to protect it before taking the smoky kernels off the cob and tossing them with Cotija cheese, lime juice, lime zest, ancho chile powder and creme fraiche.
Tomato, Onion and Cucumber Salad
Rachael Ray recommends using Kirby cucumbers for this salad. They have a very thin skin, so can wash them and use them without peeling.
Pinto Bean Salsa Salad
Food Network Kitchen's easy side tastes great over greens or with chips. Toss together pinto beans with corn, bell pepper and onions before topping with a garlicky dressing. For optimal freshness, hold off on adding the avocado until you're right about to serve.
For more Memorial Day sides, check out these recipes from our friends:
The Lemon Bowl: Greek Pasta Salad
Creative Culinary: French Potato Salad with Mustard and Fines Herbes
Napa Farmhouse 1885: Three Spring Vegetable Bruschetta Recipes For A Memorial Day Feast
In Jennie's Kitchen: Pulled Pork & Cabbage Salad
Feed Me Phoebe: Herb Marinated Steak Gyros Plates with Tomato-Onion Salad and Green Tahini Sauce
Devour: Red, White and Blue Sides for a Patriotic Memorial Day Picnic
Elephants and the Coconut Trees: Pineapple and Shrimp Fried Rice
Taste with the Eyes: Holiday Weekend Brunch: Shakshuka with Avocado, Epazote, Pinot Beans
The Wimpy Vegetarian: Healthy Mexican Casserole
FN Dish: 6 Memorial Day Sides That'll Get More Attention Than the Mains
More posts from Emily Lee.
Similar Posts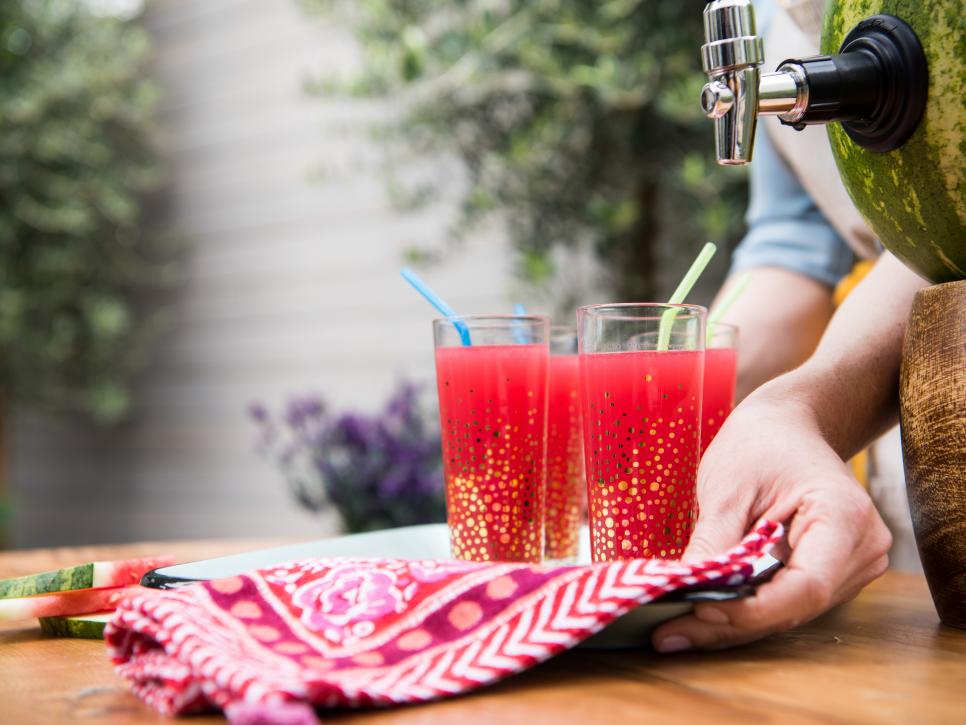 Tips and ideas for enjoying watermelon....