Have to feed a crowd? Craving something comforting? Need a quick and easy weeknight meal? Looking for a recipe that freezes beautifully? This Spaghetti Squash Chicken Lasagna checks all the boxes. While the traditional version is composed of layers of noodles, meat and cheese, I want to show you a different way of enjoying the classic dish. By swapping out the pasta layers for spaghetti squash, not only will you amp up the vegetable intake, but the lasagna-making process will become much more effortless. Adding kale to the ricotta mixture gives the dish an even greater nutritional boost. With a little prep work beforehand, you can whip up this hearty comfort meal in under 30 minutes.
I love roasting spaghetti squash, as it brings out the natural sweetness of the vegetable (which is much milder than other squash, like butternut or acorn) and softens it up while retaining some degree of chewiness. You can roast several squash ahead of time, because it keeps well in the fridge. It also makes for a delicious addition to salads and pairs well with just about any kind of sauce, so you can use it beyond this recipe.
Spaghetti Squash Chicken Lasagna
Serves 9
Ingredients:
1 medium spaghetti squash (about 4 pounds)
1 tablespoon olive oil
1 medium onion, diced
4 garlic cloves, minced
2 cups cooked chicken (can use rotisserie chicken)
1 bunch (3 cups) kale
2 1/2 cups store-bought marinara sauce
15 ounces part-skim ricotta cheese
1 egg
2 cups shredded mozzarella cheese
Topping: fresh basil (optional)

Method:
Preheat oven to 375 degrees F. Cut squash in half lengthwise, de-seed, and remove any visible strings. Place the two halves cut-side down on a baking sheet. Bake for 45 minutes or until soft.
In the meantime, coat a 9-inch-by-13-inch baking dish with cooking spray. Heat oil in a large saucepan over medium heat. Add onion and saute until translucent, about 5 to 7 minutes. Add garlic and cook until fragrant, 2 minutes. Add chicken and kale and cook down, about 5 minutes. Season with salt and pepper, and turn off heat.
In a large bowl, combine ricotta cheese, egg, 1 1/2 cups mozzarella cheese, and cooked kale mixture. Stir until well combined. Season with salt and pepper.
Assembly: Spread 1/2 cup of marinara sauce onto the prepared baking dish. Spread half of the cooked spaghetti squash on top.
Then add half of the ricotta mixture, followed by 1 cup of marinara sauce. Repeat layers once more, ending with a layer of sauce; sprinkle top with the remaining 1/2 cup of mozzarella cheese.
Bake until it is hot and the cheese is melted, bubbling and slightly browned around the edges, 25 to 30 minutes. Let stand for about 10 minutes before serving.
Per serving: Calories 362; Fat 16 g (Saturated 7 g); Sodium 608 mg; Carbohydrate 28 g; Fiber 5 g; Sugars 13 g; Protein 28 g
Min Kwon, MS, RD, is a registered dietitian who specializes in food sensitivities. She has a passion for translating the science of nutrition into real-life, applicable advice and tips. In her healthy food blog, The Adventures of MJ and Hungryman, she focuses on sharing simple yet healthy recipes made from wholesome, REAL foods.
More posts from Min Kwon, MS, RD.
Similar Posts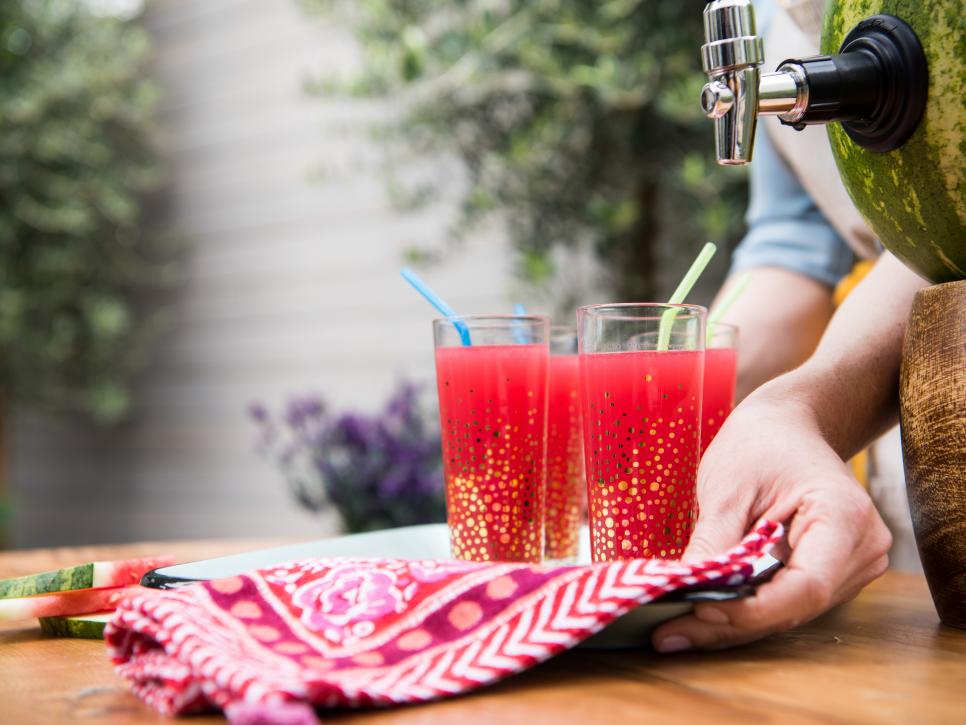 Tips and ideas for enjoying watermelon....