Save your napkins for mopping up spills at the dinner table. There's no need to blot any grease when you serve one of these healthy homemade pies from Food Network. Start with whole-wheat pizza dough — store-bought is ideal on a busy weeknight — or hop aboard the latest health food trend and prepare a high-fiber crust using chickpea flour. Have plenty of fresh, in-season toppings on hand. You can't go wrong with a basic marinara sauce or pesto, plus your favorite cheese and a handful of fresh herbs. The No. 1 perk to preparing pizza at home? These easy pies cook up in the same amount of time you'd spend waiting for your delivery to arrive — maybe even less, if you have help. Even the littlest sous chefs can chip in with the toppings.
Without further ado, here are five better-for-you pizzas to save you from another humdrum weeknight dinner:
Broccoli Pesto Pizza (pictured at top)
Dress up nutty whole-wheat pizza dough with soft goat cheese, sliced tomato, fresh basil and homemade broccoli pesto. If you're used to traditional pesto, you'll love the taste of the earthy florets when combined with Parmesan and olive oil in your food processor.
Butternut Squash and Gorgonzola Pizza
Instead of waiting for delivery, you can prepare this comforting pie at home in just 30 minutes. Ellie Krieger opts for whole-wheat pizza dough and tops it off with tender cubes of butternut squash, sliced red onion and gorgonzola cheese.
Chickpea Crust Pizza
Those who give up gluten often pine for pizza, but there's no need to dream of the crisp-yet-chewy crusts of the past: This pizza is completely gluten-free when you prepare the crust with chickpea flour in place of wheat flour. Top with a homemade tomato sauce, provolone cheese and chicken sausage.
Taco Pizza
Cuisines collide in this mash-up: pizza topped with refried beans, sour cream and salsa. Kids will love getting in on the action, so let them take a crack at helping to sprinkle the lettuce and grated cheddar on top. For quick assembly, use store-bought dough.
Tricolor Salad Pizzas
Ellie saves time by using store-bought whole-wheat pizza dough for this simple pie. Cut down on the fat by using part-skim mozzarella and ricotta cheeses.
For more comforting pies you can prepare at home, check out these recipes from our friends:
Feed Me Phoebe: Easy Mexican Breakfast Pizzas with Avocado
Creative Culinary: Pear, Gorgonzola and Hazelnut Pizza with Mixed Green
The Lemon Bowl: 5-Ingredient Chicken Pesto Pizza with Sun-Dried Tomatoes
Homemade Delish: Superb Pizza
Daisy at Home: Pizza Panini
Napa Farmhouse 1885: Six Pizza Recipes For Your Academy Awards Party
In Jennie's Kitchen: Best Pizza Recipes
Taste with the Eyes: Pretty Smoked Salmon Pizza with Chive Blossoms
FN Dish: 5 Ways to Eat Pizza for Breakfast
More posts from Emily Lee.
Similar Posts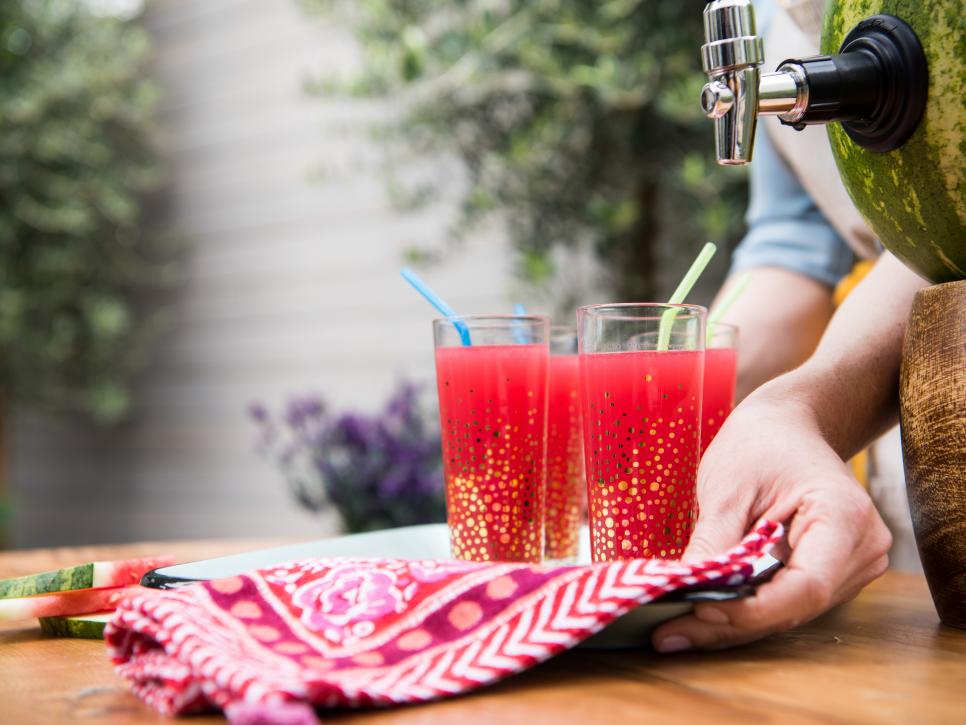 Tips and ideas for enjoying watermelon....