You've heard that breakfast is the most-important meal of the day. After fasting for many hours overnight (at least 6 hours recommended), it is important to refuel or jump-start the body with wholesome foods. The challenge, however, is trying to accomplish a million things before leaving the house for the day, and fixing a hearty breakfast — or any kind of breakfast, for that matter — simply may not happen. Perhaps that's why convenient and portable items like overnight oats are widely popular (in addition to their delicious taste, of course). What's another easy option besides perfect overnight oats? I introduce you to the Microwave Breakfast Cake for One, made in a Mason jar. Yes, you can prepare it the night before, and you certainly can enjoy it for breakfast or at any time of the day. In just minutes, you can fuel your body with a healthy dose of carbs, protein and fat!
Storage: Any small jar or container will work. I personally prefer half-pint Mason jars.
Yield: 1 serving
Prep time: 2 minutes
Active time: 2 minutes
Ingredients:
1/2 very ripe medium banana, mashed
1 egg yolk
1 tablespoon milk (dairy or nondairy)
1/2 teaspoon chia seeds
1/2 teaspoon vanilla extract
3 tablespoons white whole-wheat flour
1/4 teaspoon baking powder

Method:
Combine all the ingredients excluding the flour and baking powder. Then, add in the dry ingredients and stir until well incorporated and the batter thickens. Store in the fridge until ready to serve. When ready, microwave on high for 1 to 1 1/2 minutes, depending on the microwave.
Per serving: Calories 248; Fat 6 g (Saturated 2 g); Sodium 21 mg; Carbohydrate 38 g; Fiber 7 g; Sugars 14 g; Protein 7 g
Note: It's crucial that you use a very ripe banana for the cake, because it's the only sweetener used. Although you can add in extra honey, maple syrup, stevia or other sweetener of choice to the batter, I recommend adjusting as necessary after the cake has been microwaved. If you're having it for breakfast, you don't want to start the day with a sugar high.
Flavor Combinations:
Now that you have the foundation for a foolproof breakfast cake, be creative and have fun conjuring up all kinds of delectable cakes! Fruit (fresh or dried), nuts, nut butters, seeds, coconut flakes and cacao nibs, to name a few, are all wonderful additions. Here are three variations to help you get started.
Peanut Butter Cake:
To the basic recipe, add 1 tablespoon of peanut butter and 1/2 teaspoon of cinnamon. Give everything a good stir. Once the cake is microwaved, drizzle some honey and sprinkle more cinnamon, if desired. As you can tell from the picture, I love cinnamon. Not only does it add great flavor and warmth to the cake, but it's loaded with antioxidants and has been found to lower blood sugar levels.
Chocolate Chip Cake:
To the basic recipe, add 1 tablespoon of semisweet chocolate chips and 1 tablespoon of chopped walnuts. Once the cake is microwaved, add in orange zest, more walnuts, and honey, if desired.
Fig Oatmeal Cake:
In the basic recipe, replace the 1 tablespoon of flour with 1 tablespoon of old-fashioned rolled oats. Add 1 tablespoon of chopped figs and 1/2 teaspoon of cinnamon. Once the cake is microwaved, add sliced almonds, coconut flakes and a drizzle of maple syrup, if desired.
Min Kwon, MS, RD, is a registered dietitian who specializes in food sensitivities. She has a passion for translating the science of nutrition into real-life, applicable advice and tips. In her healthy food blog, The Adventures of MJ and Hungryman, she focuses on sharing simple yet healthy recipes made from wholesome, REAL foods.
More posts from Min Kwon, MS, RD.
Similar Posts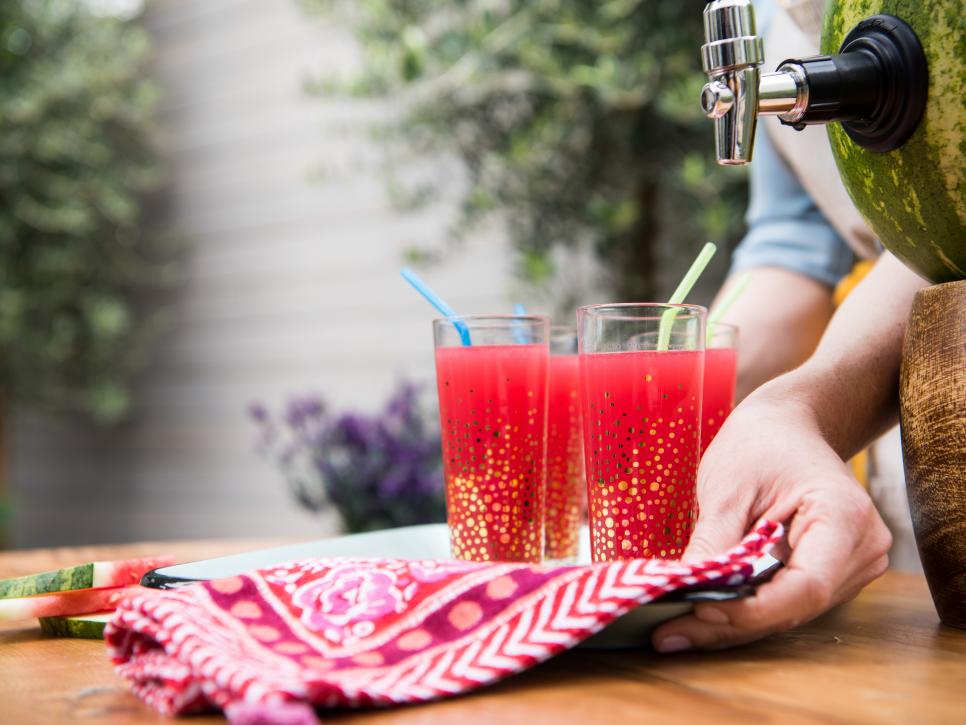 Tips and ideas for enjoying watermelon....