If there's any day of the year to indulge your most-hedonistic dip fantasies, it's Game Day — a national event so synonymous with chips and dip that there are actually NFL-brand serving trays made to enhance the ubiquitous snack food's visual appeal and ease of consumption, all in the name of football. But why choose an oil-laden dip when you can dig into creamy, comforting creations for less than 10 grams of fat per serving? If you're hosting a viewing party this year, you'll definitely want to skip the sad jarred nacho cheese in favor of these homemade recipes.
Kale and Artichoke Dip (pictured at top)
Total Fat: 5 g
Saturated Fat: 3 g
Good old-fashioned spinach-artichoke dip seems to be everyone's favorite, but, truth be told, delicate spinach leaves just can't stand up to the bubbling-hot intensity of melted cheese and mayonnaise. This recipe from Food Network Kitchen replaces spinach with its sturdier cousin, kale, and uses skim milk, low-fat Swiss and reduced-fat cream cheese to bind the veggies together. The end result is a hearty dip that's plenty creamy — just less soupy than versions you may have had in the past.
Five-Layer Mexican Dip
Total Fat: 8 g
Saturated Fat: 2 g
Although it clocks in at just 140 calories per serving, Ellie Krieger's five-layer dip is hearty enough to be a meal all on its own. The bottom layer consists of creamy pureed black beans enhanced with chipotle chile, lime juice and cumin. Pile on the corn, avocado, cilantro and shredded cheddar, and serve the dip with baked tortilla chips or — to be super-healthy — sliced vegetables.
Greek Yogurt Onion Dip
Total Fat: 3 g
Saturated Fat: 1 g
This healthy twist on classic onion dip features sauteed shallots, snipped chives and tangy Greek yogurt in place of mayonnaise. You can serve it with sliced vegetables, low-salt pretzels or pita chips. Don't plan on having leftovers — this dip goes quickly — but if you do, try it slathered on a roast beef or turkey sandwich the next day. Trust us on this one.
Roasted Red Pepper and Walnut Dip
Total Fat: 7.4 g
Saturated Fat: 2.5 g
Ellie's wholesome and nutty dip has smooth and substantial body, similar to a traditional hummus but with subtle sweet notes, thanks to the roasted red pepper and, surprisingly, a good portion of pomegranate juice. Let the juice reduce in your saucepan before combining it with the red peppers, walnuts, breadcrumbs and spices. It will keep the final texture just right — not too thick, not too thin.
Hot Crab Dip
Total Fat: 8 g
Saturated Fat: 4 g
Fresh lemon juice, Old Bay seasoning and a few dashes of hot sauce are the real heroes behind a robust and satisfying crab dip — not the cream cheese or sour cream, though they do serve a critical purpose. You'll find that reduced-fat versions do just fine binding the fresh lump crab meat together, providing plenty of creamy texture for a fraction of the calories and fat.
Dip your way to victory with more tasty Game Day recipes from our friends:
Feed Me Phoebe: Healthy French Onion Dip with Leeks and Shallots
The Heritage Cook: Chipotle Black Bean Dip
Creative Culinary: Kahlua, Walnut and Brown Sugar Baked Brie
Dishing with Divya: Boiled Peanuts Hummus
TasteBook: Everything Bagel Dip
In Jennie's Kitchen: Hummus, 4 Ways
The Mediterranean Dish: 11 Game-Day Recipes with a Mediterranean Twist
Dishin & Dishes: Individual Nachos with Pico De Gallo
The Mom 100: Warm Jalapeno Popper Dip
Napa Farmhouse 1885: Artichoke & Olive Dip
Red or Green: BBQ Dip With Roasted Vegetables
Taste with the Eyes: Favorite Dish on the Super Bowl Buffet, Guaranteed
FN Dish: 6 Game-Day Favorites That Are Even Better As Dips
More posts from Emily Lee.
Similar Posts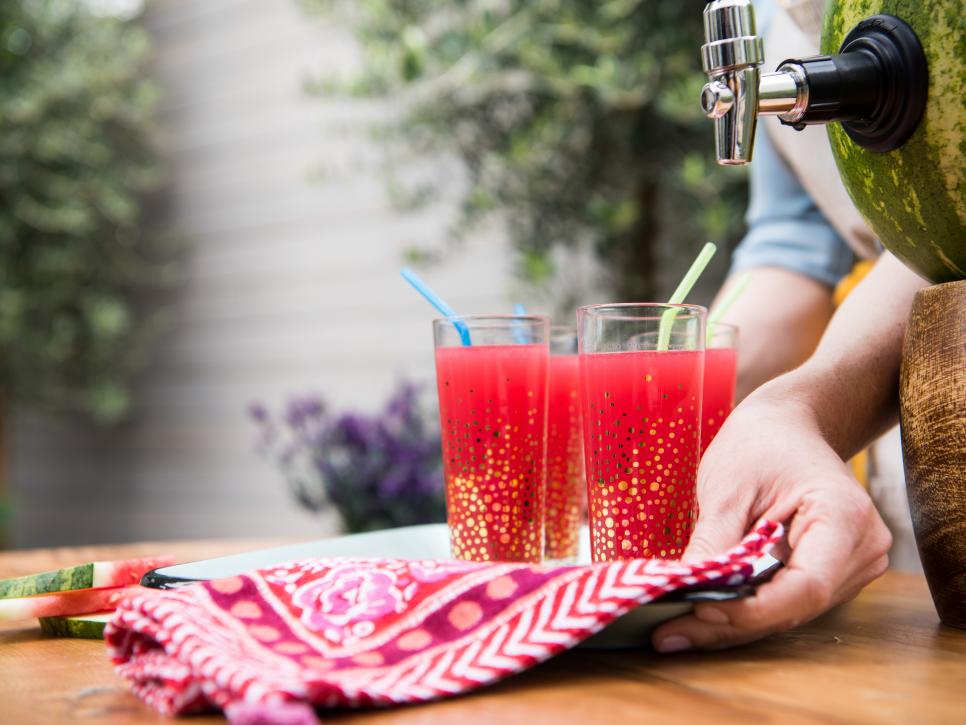 Tips and ideas for enjoying watermelon....