More kids are being diagnosed with celiac disease and are unable to eat foods containing gluten. Luckily, there are many more healthy options now available at the market. Here are our top picks of gluten-free snacks for your youngster to munch on.
Dang Food's Toasted Coconut Chips Original Recipe
These non-GMO coconut chips are made from three ingredients: coconut, cane sugar and salt. One serving (0.7 ounces) has 115 calories, 7 grams of fat, 3 grams of fiber and 8 grams of sugar. The chips are made from the meat of the coconut and can be eaten as is or sprinkled over yogurt or tossed into a trail mix.
Way Better Snacks Tortilla Chips
This line of sprouted chips is made from all kinds of good-for-you ingredients, like sprouted flax seeds, quinoa, brown rice, kale seed and chia seeds. The Sweet Potato and Multigrain are personal favorites, and can be paired with dips like hummus or salsa dip for a healthy kid-friendly snack.
Annie Chun's Seaweed Crisps Original
These oven-baked crisps are a combo of brown rice chips and seaweed. Seaweed snacks have become a kid favorite, and they're perfect to serve with veggies, fruit or a slice of cheese.
Crunchmaster Multi-Grain Crackers
These mighty tasty and crunchy crackers are made with brown rice flour, corn and potato starch. They contain 120 calories and 3 grams of fiber per serving (16 crackers). They are perfect paired up with peanut or almond butter.
These puffs are made with whole navy beans and long-grain rice. One ounce has 120 calories, 4 grams of fat, 4 grams of fiber and 6 grams of protein. It's a fun gluten-free snack that definitely provides more protein and fiber than its gluten-filled counterparts, and it's tasty, too.
To round out your snacks, here are other options that tend to be gluten-free. Be sure to always check the label before purchasing.
Applesauce
Cheese sticks
Low-fat milk
Plain yogurt: For other flavors, check the label.
Hummus: Hope is a certified gluten-free brand.
Nut butters: peanut, almond, soy, walnut
Guacamole: Wholly Guacamole has gluten-free minis.
Toby Amidor, MS, RD, CDN, is a registered dietitian and consultant who specializes in food safety and culinary nutrition. She is the author of The Greek Yogurt Kitchen: More Than 130 Delicious, Healthy Recipes for Every Meal of the Day.
More posts from Toby Amidor.
Similar Posts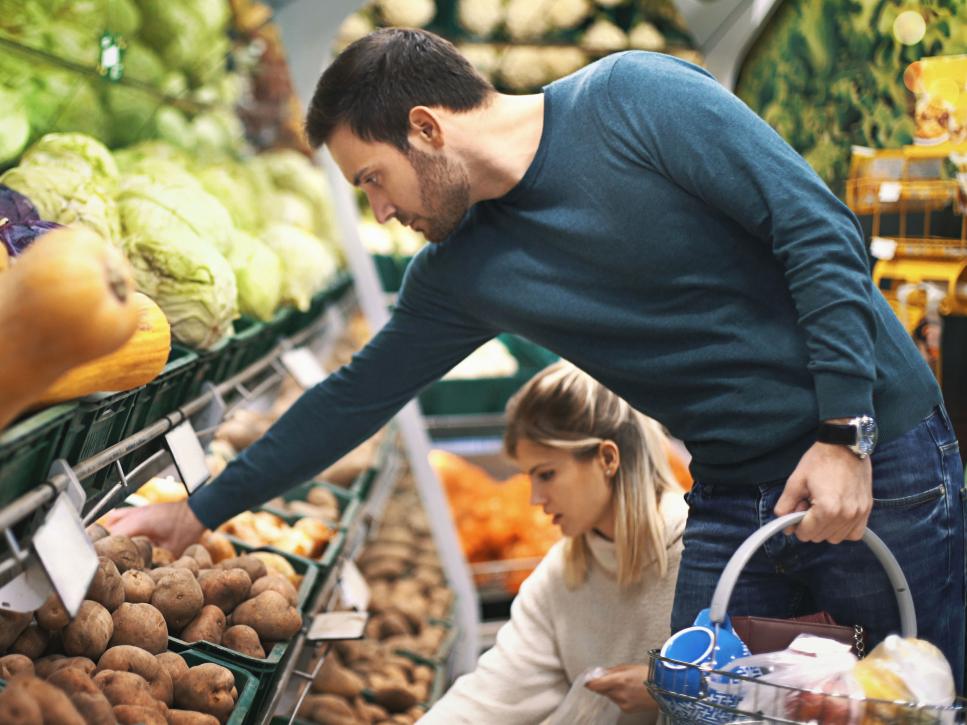 Tricks to avoid overspending at the supermarket....