We all love when pumpkin is back in season and products abound to deliver the best of that favorite flavor, but what's the next kind of seasonal produce making headlines? Sweet potatoes. Products are popping up all over this month welcoming sweet potatoes as the new star of healthy snacks.
The Cookie Department: Great Full (pictured at top)
This vegan sweet potato, cranberry and oatmeal cookie tastes just like Thanksgiving. Rich in molasses and vanilla flavors, it's made with all-natural ingredients and has no artificial preservatives or trans fats.
Kashi Sweet Potato Sunshine
Organic rice, wheat and sweet potato flakes make up the first sweet potato cereal from this health-focused brand. It's completely vegan, and all of the sweet potatoes are sourced from eastern North Carolina.
Late July Sweet Potato Tortilla Chips
These snacks combine organic sweet potatoes with whole white and yellow corn, brown rice and chia, for crunchy chips that are gluten free. Ten percent of profits from the sale of these chips goes to the American Camp Association to provide summer camp scholarships to kids in need.
Blue Hill Sweet Potato Yogurt
This not-too-sweet yogurt is made with just a few ingredients: pasteurized organic whole milk, sweet potatoes, sea salt, maple sugar, molasses and live active cultures.
Food Should Taste Good Sweet Potato Chips
All you need is sweet potatoes, sunflower oil and sea salt to make a healthy snack.
Smart Cookies
These bites are just for kids, but you'll probably start snacking on them, too. The alphabet-shaped cookies are made with real sweet potato and organic oats, plus they're made in a nut-free facility so allergic kids can rejoice!
Plum Organics Chocolate Brownie Go Bar
This chocolatey bar has a secret: It's also filled with apples, dates, dried carrots, kale and sweet potatoes. If you have picky eaters, this one is made for you.
More posts from Cameron Curtis.
Similar Posts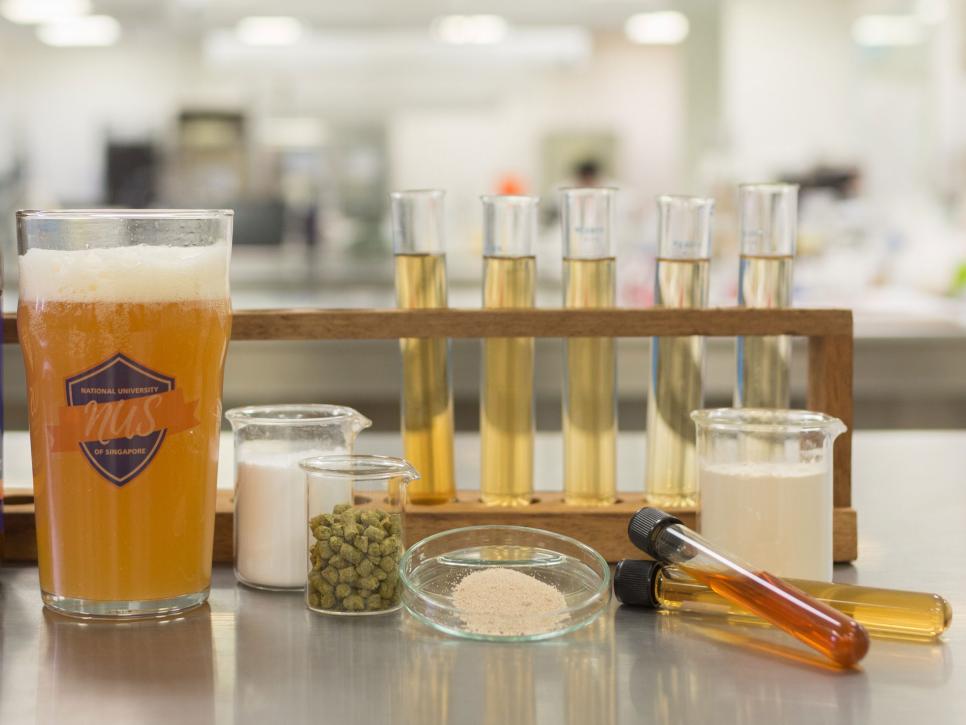 A research team at the National University of Singapore has created a probiotic sour beer....