If pumpkin brings to mind jack-o'-lanterns, pumpkin pie and pumpkin spice lattes, you're behind the times. Pumpkin is a season in the food world, synonymous with autumn. It's a flavor that lends a certain "fall-ness" to every food (and drink) product you can think of … and many you never dreamed of. Here's a roundup of some of the healthier offerings we've noticed in Pumpkin Season 2015.
Yogurt: There's no shortage of pumpkin-flavored yogurts. Noosa thick, creamy yogurt joined by a layer of spicy pumpkin was so popular when it rolled out at Target last fall that it's now available year-round at major stores. Chobani and Trader Joe's both make pumpkin Greek yogurt. If you prefer to drink your pumpkin-flavored yogurt, try Lifeway Pumpkin Spice Kefir. It has a pretty low amount of added sugar per cup (8 grams), which is a rare find in flavored yogurt.
Drinks: But wait! The pumpkin-flavored beverages don't stop at kefir. So Delicious will be rolling out a pumpkin coconut milk, and Polar Seltzer will make an essence-of-pumpkin fizzy water.
Snacks: If your love of pumpkin endures beyond the fall, you'll be happy to know that Laurel Hill makes pumpkin seed tortilla chips year-round. They're slightly sweet and spicy — an  addictive variation on the salty, crunchy tortilla chip. Planters seasonally produces Pumpkin Spice Almonds. If you like bars, the Spiced Pumpkin Pie Clif Bar is one to try: Apples, raisins, rolled oats and brown rice syrup join pumpkin in this vitamin-fortified bar. Kashi also makes a Pumpkin Spice Flax bar.
Dinner: Three Bridges Ancient Grains Chicken Sausage and Sweet Pumpkin with Sage Ravioli will be available in Northern California starting soon. Or top a burrito with one of Roloff Farms' pumpkin salsas. They come in three flavors: Pumpkin Verde, Pumpkin Peach and Pumpkin Corn.
Kerri-Ann is a registered dietitian who writes on food and health trends. Find more of her work at kerriannjennings.com or follow her on Twitter @kerriannrd or Facebook.
More posts from Kerri-Ann Jennings, M.S., R.D..
Similar Posts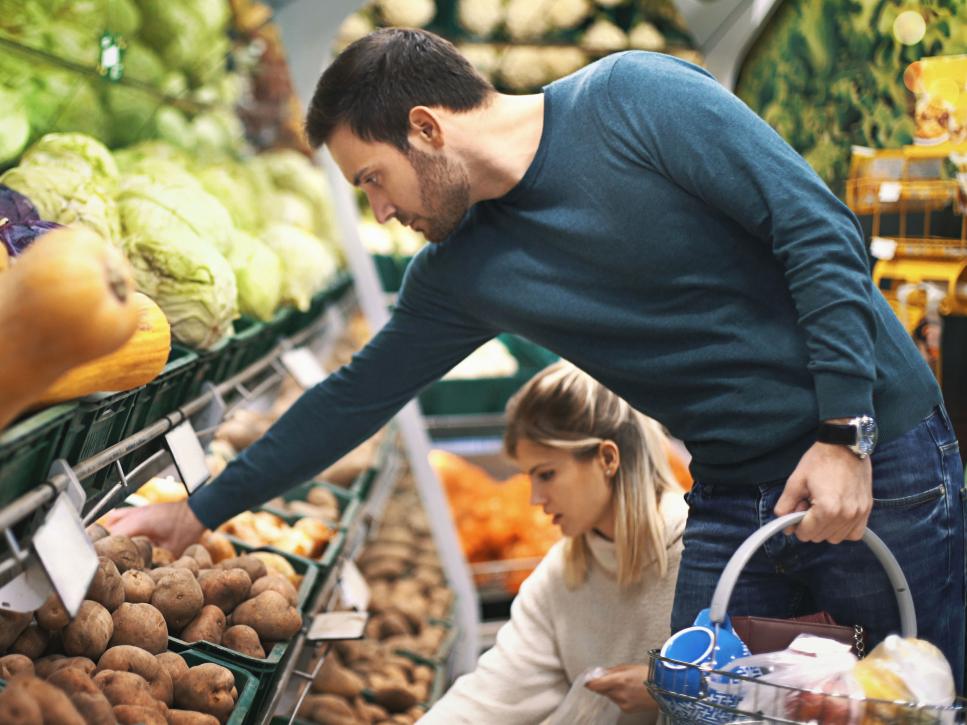 Tricks to avoid overspending at the supermarket....