When your kids arrive home from school, they can often be super-hungry. It's the perfect time to give them a healthy snack filled with nutrients needed for proper growth and development. You might want to think twice about what you're serving, though, as what you think is healthy unfortunately might be anything but. These seemingly good-for-you snacks aren't as healthy as you think.
Graham Crackers
Although these crunchy treats are easy for younger kids to chew, they don't provide much nutrition. They contain low amounts of a variety of nutrients and provide no fiber.
Instead: Serve kids whole-grain crackers topped with cheese for a boost of fiber and calcium.
Fruit Snacks
Their name may make you believe they're filled with fruit, but don't be fooled. These treats stick to those little teeth and lead to cavities, and they also contain about five teaspoons of added sugar per pouch; some brands even add a small amount of partially hydrogenated oil (aka trans fat). Many also contain food coloring or dyes, including some that have been linked to hyperactivity and behavioral problems in kids.
Instead: Offer them a piece of fresh fruit, filled with fiber, vitamin C and potassium.
Many granola bars are brimming with sugar, fat, and a laundry list of additives and preservatives.
Instead: Choose granola bars with better ingredients, like bars from Kashi, Sunbelt Bakery and Nature Valley.
Although these chips are made from vegetables, they are often processed to a degree where many of their important nutrients are lost. Per ounce, they contain about 125 to 160 calories and about 10 to 12 grams of fat.
Instead: Serve cut-up veggies alongside two tablespoons of your kid's favorite dip.
Juice Drinks
Boxes of juices line the supermarket aisles, but many are simply sugar and water. And the portions are well over the max daily recommendation of 4 fluid ounces for kids.
Instead: Look for 100 percent fruit juice in smaller 4-fluid-ounce containers.
Muffins 
Bran or banana muffins may seem healthy, but they are just another source of empty calories, loads of fat and sugar, and not much fiber.
Instead: Make your own healthier version with whole-grain pastry flour, and replace part of the fat with applesauce or nonfat plain Greek yogurt like in Ellie Krieger's Apple Muffins.
This peanut butter may be lower in fat, but it's typically higher in sugar, making the total calories found in regular and reduced-fat peanut butter about the same.
Instead: Pick up a jar of natural peanut butter made with two ingredients, peanuts and salt.
Toby Amidor, MS, RD, CDN, is a registered dietitian and consultant who specializes in food safety and culinary nutrition. She is the author of The Greek Yogurt Kitchen: More Than 130 Delicious, Healthy Recipes for Every Meal of the Day.
More posts from Toby Amidor.
Similar Posts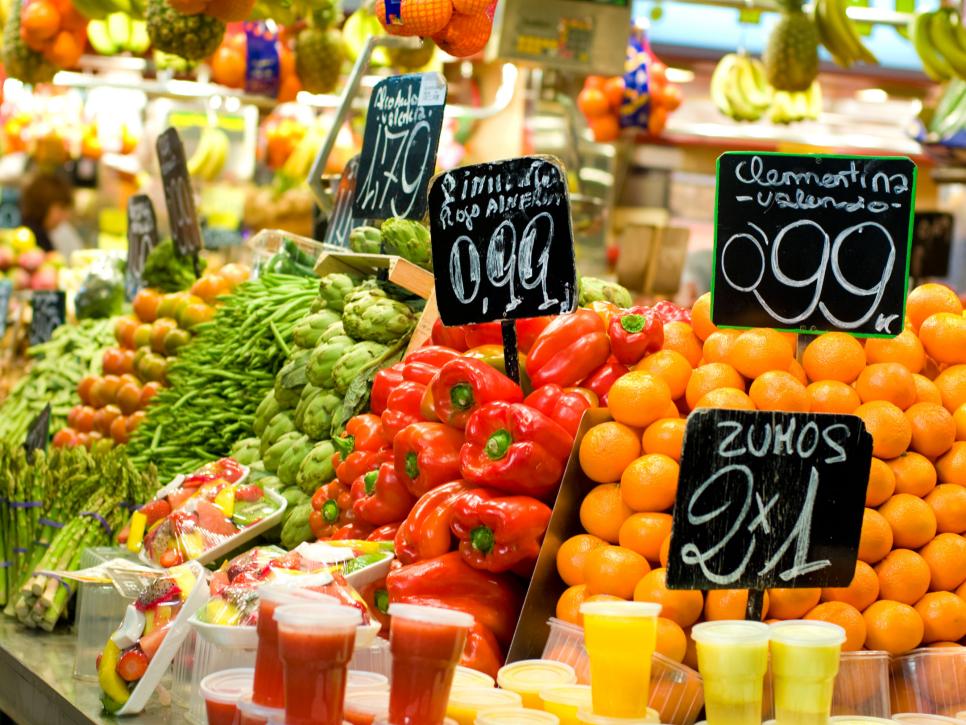 Stave off vacation weight gain with these easy, nutritionist-approved tips. ...