Many celebrities have kicking bodies, but what do they like to eat on a daily basis? Here's a peek into the kitchens of six celebrities — see the healthy food they like to stock up on.
Taylor Swift (pictured above)
In an interview with Bon Appétit, Swift said she has these six foods in her fridge: eggs, thinly sliced deli chicken and ham, orange juice, Diet Coke, Parmigiano-Reggiano cheese and her splurge food: a tube of cinnamon rolls.
Beyoncé Knowles
During a photo shoot in her home, Knowles opened her fridge and revealed that she stocks up on healthy fare like citrus fruit, carrot sticks and eggs.
George Clooney
In 2012, Clooney opened his refrigerator to CBS cameras. At the time he had just made a New Year's resolution to eat better and try a cleanse. His fridge contained apple cider vinegar, aloe juice and plenty of leafy salad greens.
Christy Turlington
This supermodel keeps her figure by stocking up on an array of healthy foods, including almond milk, coconut water and lots of leafy green vegetables.
Carly Rae Jepsen
The Grammy-nominated, multiplatinum-selling singer and songwriter reportedly stocks up on Greek yogurt and breaks it out regularly for breakfast.
Yolanda H. Foster
Best known for her role on The Real Housewives of Beverly Hills, Foster has a dedicated Twitter page for her gorgeous all-glass refrigerator. The twitter page @YolandasFridge has more than 15,000 followers. Looking through her photos, it appears that she stocks up on tons of fruits, veggies and water.
Toby Amidor, MS, RD, CDN, is a registered dietitian and consultant who specializes in food safety and culinary nutrition. She is the author of The Greek Yogurt Kitchen: More Than 130 Delicious, Healthy Recipes for Every Meal of the Day.
More posts from Toby Amidor.
Similar Posts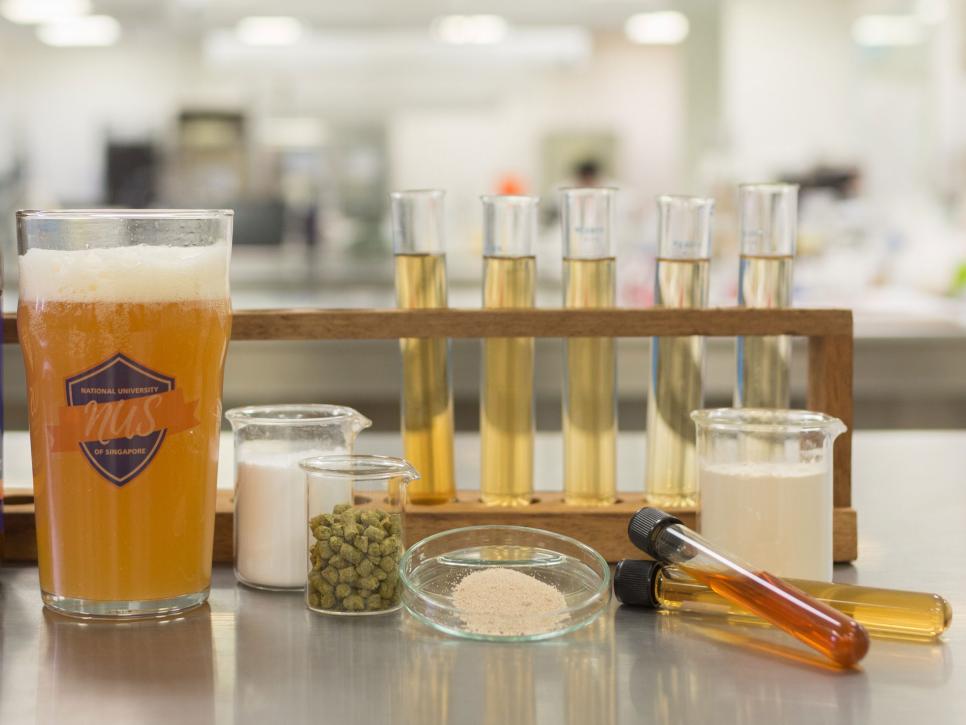 A research team at the National University of Singapore has created a probiotic sour beer....