Here's something you may not know about Camille Becerra, chef at the stylish New American seafood restaurant, Navy, in New York City's SoHo. Becerra studied macrobiotic cooking, prepared meals to heal cancer patients in Philadelphia and lived at a Zen monastery in New Mexico where she cooked vegetarian meals for the monks, sourcing ingredients from the on-premises garden. "Through macrobiotic cooking, I saw the importance of food as a source of health," she says. "I am always very interested in how food can heal and prevent illness."
At Navy, Becerra offers a menu that caters to locavore hipsters, with seasonal plates like black bass crudo with rhubarb and pine nuts, tilefish with tomato, avocado and almonds, and soft-shell crab with squash-blossom pancakes. But she's also partial to her macrobiotic roots. For the lunch menu, Becerra added this bowl of grains and eggs with an eye toward offering guests a midday meal that would energize. "During the day, you don't want something super-rich that will potentially slow you down," she says. "For the lunch menu, I focused on lighter dishes with lots of vegetables and superfoods."
The grains bowl is the perfect example of this philosophy at work. She uses a combination of assorted super grains — red rice, quinoa, farro, wheatberries and brown rice — and tosses them with fresh herbs. The grains are spooned over some sumac yogurt, then topped off with avocado, carrots, beets and root vegetables — whatever's in season. A poached egg, some pickled shallots and lightly dressed greens crown the dish. Says Becerra: "It's good for you, it's full of flavor and it gives you the fuel you need for your day."
Grains and Egg Bowl
This isn't so much a recipe as a general formula: The beauty of this dish is its versatility. So use any cooked grains you have on hand and whatever vegetables are in season. Add some yogurt, greens and an egg on top, and you are all set.  Here's how Becerra says she proceeds:
I. Whole Grains
A mix of 2 or 3 types of cooked grains is lovely, for example; farro, red/brown/black rice, quinoa, wheatberries.
II. Roasted Vegetables
A mix also works very well, and I especially love the sweetness that root vegetables and squashes bring to the egg bowl, for example; carrots, beets, parsnips, butternut squash.
III. Savory Yogurt
Something magical happens when you mix sea salt and yogurt. With the addition of mild spices or herbs, you can create your own savory yogurt, for example: dill, dandelion, parsley, ground fennel or coriander seed. I always like to add a drop of honey or agave to balance the tartness of the yogurt. I am currently obsessed with sumac yogurt.
Sumac Yogurt
1 cup Greek (strained) yogurt
2 pinches sumac
1 pinch sea salt
¼  teaspoon agave
IV. Fresh Greens and Herbs
Generally, I like to use watercress for its spicy bite and a mix of sliced scallions, chives and parsley. There are so many options for this fresh element to the egg bowl. Toss them slightly in olive oil, sea salt and a drop or two of lemon juice.
V. The Egg
At Navy, we serve the egg bowl with a poached egg, but a fried egg is also so wonderful. A pinch of chili powder atop of the egg is key. Finally, drizzle it all with some fruity olive oil and sea salt. A real pleaser for breakfast, lunch or dinner.
Andrea Strong is a freelance writer whose work often appears in Edible Brooklyn and Edible Manhattan. She's probably best known as the creator of The Strong Buzz, her food blog about New York City restaurants. She lives in Brooklyn with her two kids, her husband and her big appetite.
Photos by Nicole Franzen
More posts from Andrea Strong.
Similar Posts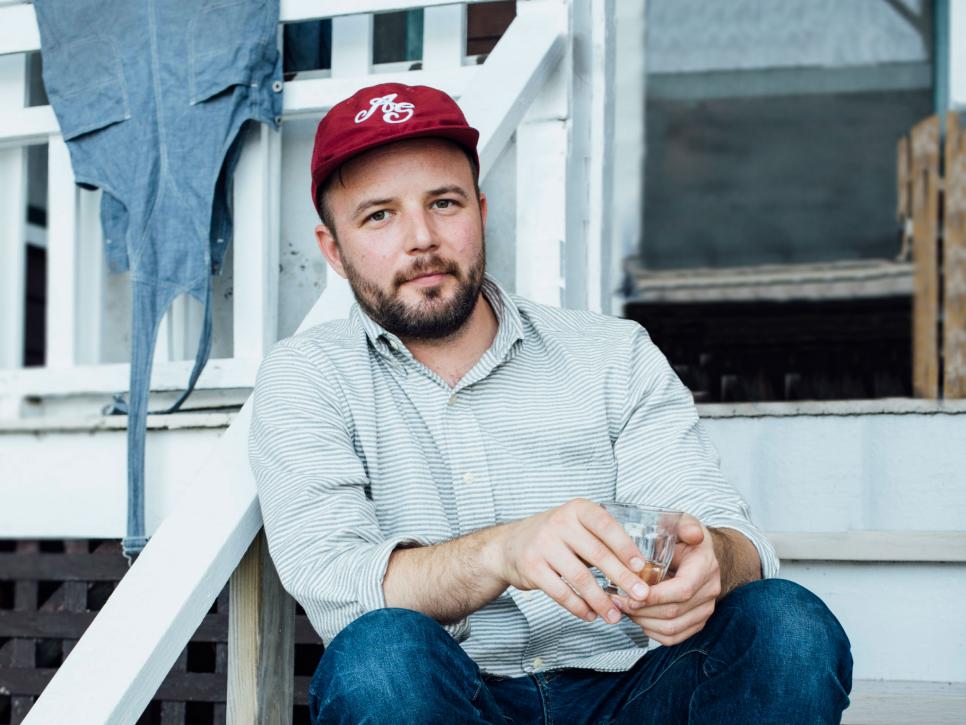 A Q&A with Joshua McFadden, author of Six Seasons: A New Way with Vegetables....