No need to pigeonhole a perfectly good chilled tomato soup to its classic definition. Instead, let go of your preconceived concepts and you'll see gazpacho was just waiting to break loose.
Charred Tomato Gazpacho (above, from Food Network Magazine)
Smoky grilled tomatoes take the chill off this otherwise cold gazpacho. But the sultry cumin-coriander oil really makes it sizzle.
The Pioneer Woman's Gazpacho
Ree Drummond's gazpacho deserves a fork — well, almost. Grilled shrimp and sliced avocado top off the silky-smooth veggie confetti soup.

Cherry Tomato and Chile Gazpacho
Jalapeno and serrano chiles bring the heat. The sweet relief: Parmesan-dusted fried polenta croutons, of course.

Watermelon Gazpacho
Passports, please. There's no question this gazpacho has crossed international borders, blending Spanish flavors with classic Greek standouts, like dill and feta. It's also no wonder that watermelon — pureed in the soup and also added as final garnish — wants in on the action.

Grilled Chicken Salad with Gazpacho Dressing
Gazpacho isn't too proud to take on a supporting role. Dress up your next chicken salad with a dressing inspired by the summery tomato-cucumber soup (and don't forget to soak up every last drop with grilled bread).

Silvana Nardone is the author of the Silvana's Gluten-Free and Dairy-Free Kitchen: Timeless Favorites Transformed.
More posts from Silvana Nardone.
Similar Posts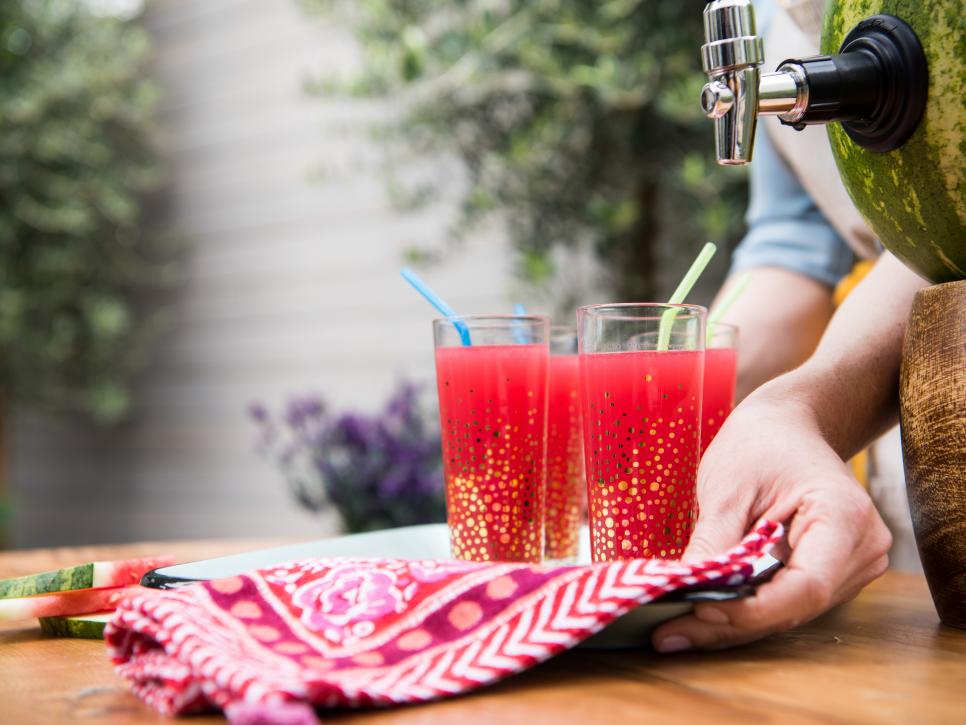 Tips and ideas for enjoying watermelon....