"Nutrition was always something I was interested in," says Josh Feathers, corporate chef at Blackberry Farm, the acclaimed Tennessee hotel and restaurant in the foothills of the Smoky Mountains. A veteran of the Navy, where he was an admiral's cook for seven years, Feathers was in fantastic shape when he joined Blackberry Farm in 2000. But as time went by, things changed. "I spent more and more time than ever in the kitchen and middle age started creeping up on me," he recalls. "I looked at myself and said, ''Wow, I need to lose about 30 pounds.'" By focusing on portion control and adding a regimen of running and weigh- training at the gym, Feathers shed the weight in six months.
When Blackberry Farm's luxurious new mind and body spa, The Wellhouse, opened in June, Feathers added a number of healthful items to the menu at The Main House, where he oversees breakfast, lunch and in-room dining. Feathers emphasis is on lowering saturated fat, and on using whole foods that are as local as possible. So for his kale salad, the yogurt comes from the farm's very own sheep, the benne seeds are from heirloom grain purveyor Anson Mills and the kale is from the chef's garden.
For Feathers, eating healthfully doesn't mean giving up the gusto. "As a chef, you want the guests to be wowed by the food. Even if they are eating a piece of fish as opposed to a piece of barbecue, doesn't mean you have to compromise in flavor."
This summer, he's done just that, granting oatmeal a new lease on life; transforming it from a mushy staple of snowy weather into a rather glamorous chilled parfait layered with berries and dates.
"The idea came from one of our servers," he said. "She made a chilled oatmeal parfait by soaking oats in milk overnight and brought it to work in a Mason jar. I thought it was a great idea." For his version, Feathers uses stone-ground oats from Anson Mills and tosses in flaxseed, which he cooks with a little almond milk steeped with dates and vanilla. The oatmeal is mixed with more milk so it gets custardy, then chilled and layered with berries and topped with toasted walnuts. "It's got some sweetness, and it's beautiful with the berries," says Feathers. "It's also a nice chilled breakfast for the summer when it gets so hot and muggy down here."
Chilled Strawberry-Date Oatmeal
Serves 2
3 cups skim or light milk
8 dates
6 oz cooked oats, cooled
½ teaspoon pure vanilla extract
6 strawberries, trimmed and sliced
¼ cup walnuts, toasted and chopped
In a small saucepan, bring the milk and dates to a simmer. Cook for 2 to 3 minutes, until the skin loosens from the dates. Strain the dates from the milk and chill the milk in the refrigerator or over the top of an ice bath until well-chilled. Let the dates cool until they can be handled, and then peel the skin off. With a sharp knife, cut each date into 6 pieces and set aside.
In a medium mixing bowl and with a wire whisk, stir the cold milk into the oats (do this half of the milk at a time to separate the oats and keep them from lumping together). Add in the vanilla and chill the mixture.
Combine the sliced strawberries and the reserved dates in a bowl and let stand for a few minutes before serving.
To serve, ladle 3 ounces of the oat mixture into a chilled cereal bowl and top with 2 tablespoons of the strawberry-date mixture. Sprinkle half of the toasted nuts on each. The oat mixture will last 3 to 4 days, covered, in the refrigerator.
Andrea Strong is a freelance writer whose work often appears in Edible Brooklyn and Edible Manhattan. She's probably best known as the creator of The Strong Buzz, her food blog about New York City restaurants. She lives in Brooklyn with her two kids, her husband and her big appetite.
Photos by Beall + Thomas Photography
More posts from Andrea Strong.
Similar Posts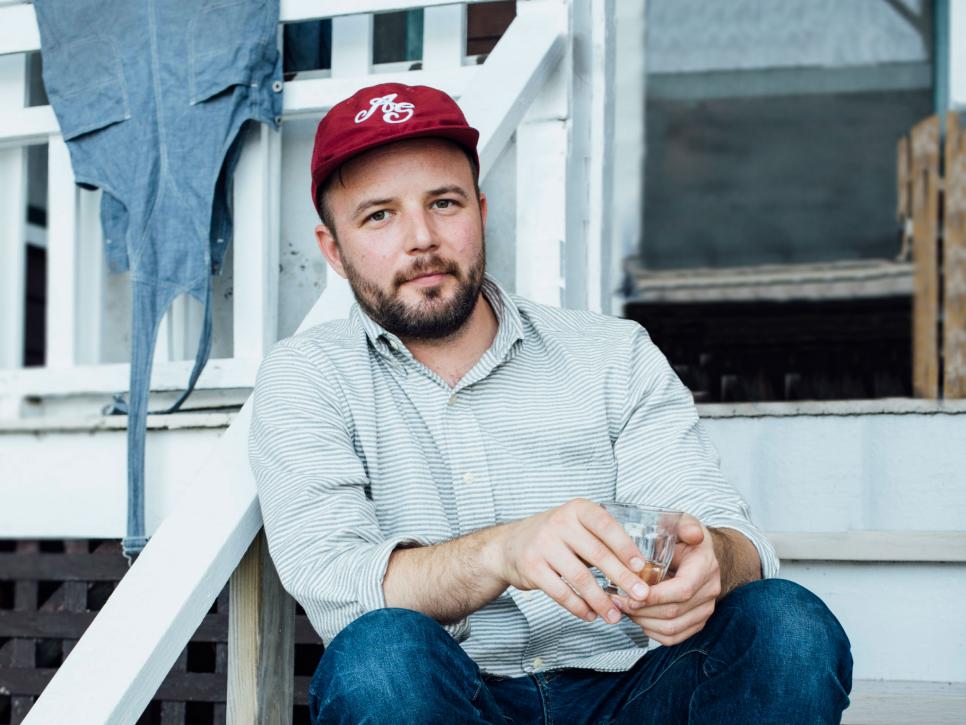 A Q&A with Joshua McFadden, author of Six Seasons: A New Way with Vegetables....